Discover how Digital Theatre+ can help you
Don't just take our word for it – hear from our community of educators at over 3,500 institutions around the world currently benefiting from access to Digital Theatre+.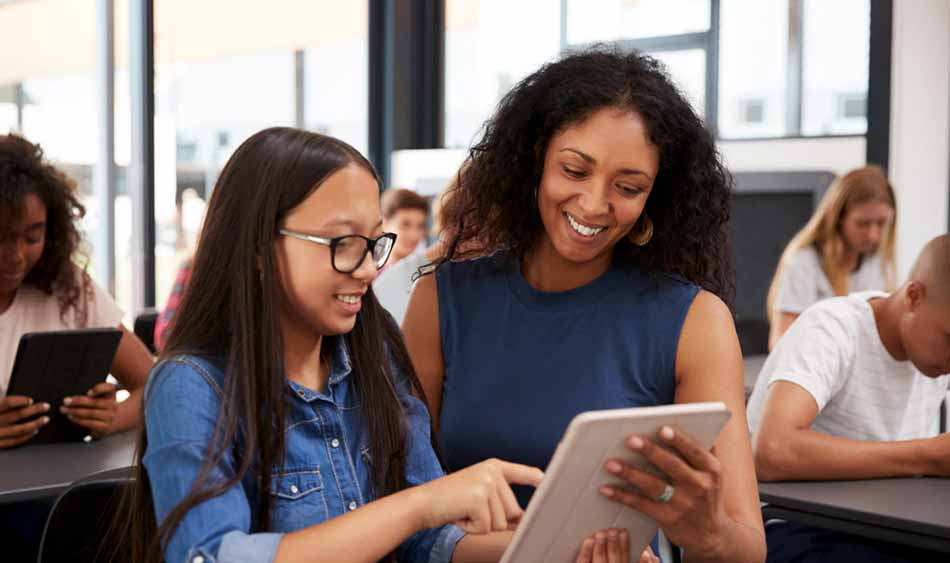 Theatre Success Stories
For Theatre director Margo Hickman, access to Digital Theatre+ is key in getting students engaged.
"I think the long-term impact is drawing students into this awesome world of theatre, because once you're introduced to something then you're not intimidated by it," she says.
"Having the opportunity to see every aspect of it draws them in, not just as audience members but maybe as career paths. That is the long-term impact is to get more students actively engaged."
ELA Success Stories
For English teacher Laura Sheridan, Digital Theatre+ has been a powerful tool to support the teaching of literary techniques.
"That's one of the things we have to teach them. It's an important part of their exam," she says.
"I can use it for characterization, I can use it for setting, I can use it for tone, I can use it for conflict. It's all up to the teacher to use their imagination; how can I use this to bring literary techniques to life in a way I couldn't before?"
Higher Education Success Stories
Access to a wide range of theatre styles is a key challenge when teaching Theatre and Performance, as Literature Professor Sandra Adell found before joining Digital Theatre+.
"I think it's so helpful that students see and hear people on the site who have different accents, who speak differently. That helps to open them up to what's happening in other parts of the world. It widens their understanding," she says.
"I don't know another platform that is as vast as this is. It's just my go-to place."