Yaël Farber
You and your students can access a range of resources on the work of South African theatre director and playwright Yaël Farber.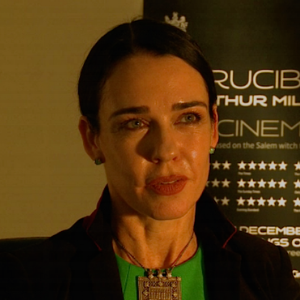 Director and playwright | Yaël Farber
1Production
1Video resource
Yaël Farber is a South African director and playwright, known for her compelling directorial style. Discover resources to help you teach the practice of Yaël Farber, including The Old Vic's multi award-winning production of The Crucible and unique practitioner insights.
Explore a selection of popular resources to help you teach the work of Yaël Farber.
On Directing: Yaël Farber
Discussing her 2014 production of The Crucible, Yaël Farber gives exclusive insights into her directorial techniques.
Directors On Directing
Give your students a masterclass in directing using this interview montage featuring some of the most revered practitioners of the 20th and 21st centuries.