19 September 2023
A step-by-step guide to winning the One-Act Play Contest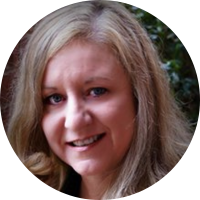 Missey Head
Education Consultant and Former Fine Arts Teacher
Are you entering a One-Act Play Contest this year? Hear from competition winner (and Education Consultant and Former Fine Arts Teacher) Missey Head, as she breaks down, step-by-step, the process she followed to win...
I vividly remember preparing to direct Arthur Miller's All My Sons. A student whose father was a professional actor in our community suggested we watch the production on Digital Theatre+. At the time, I knew nothing about DT+. I immediately used my lunch break to research the company and view the production. I was blown away by the quality of the production and available resources. Within an hour, I was watching the performance of All My Sons with my students. That was the day Digital Theatre+ changed our lives forever.
If you live in Texas, you are familiar with the University Interscholastic League One-Act Play Contest held every spring. The contest, founded in 1927, is the largest high school play production contest or play festival in the world. More than 14,000 Texas high school students in more than 1,200 plays participate in 300+ contests, which take place from the beginning of March through the three-day, 40-production State Meet One-Act Play Contest. The One-Act Play Contest is supported by more than 300 members of the Texas Theatre Adjudicator and Officials Organization. The League's theatre program is considered by historians to be the foundation of educational and community theatre in Texas. And now, we are seeing One-Act Play competitions popping up all over the country.
Because of this contest, theatre classes are routinely offered during the school day. In the early days, most schools had one theatre teacher. At present, many schools employ anywhere from two to four theatre directors specializing in either acting/direction or technical theatre. During my tenure as a theatre teacher, my students and I advanced to the state competition 12 times, winning the state championship in 2011, placing 2nd five times, and 3rd place once. The success my students and I enjoyed can be attributed to the strategies we used to prepare for not only competition but also for every production. Our process is simple. Students follow a prescribed process for researching and sharing a reservoir of knowledge and information about every aspect of the script/production. Learning this process provided students with a solid foundation, understanding, and importance of the production process.
Script Analysis
The script is your ultimate tool for beginning the research process and understanding the play.
Teach script analysis using this resource from DT+: Are you teaching script analysis. This handbook focuses on teaching script analysis, offering a selection of handpicked content divided by stages to help scaffold learning across different classes and grades.
Steps:
Read Script for Enjoyment - Sit back, relax, and read the play for enjoyment. No pressure. No stress.
After completing the first reading, record your initial reaction to the play.
Time Period: 1 day
---
Read the Script for Understanding/Discussion
Analyzing the script creates a blueprint intended to provide directors, actors, designers, and technicians an opportunity to share a clear understanding and vision for moving forward with preparation, design, and implementation.
Time Period: 2 to 3 days
Steps:
Identify the play's structure and style.
Determine the prevailing mood and tone.
Make note of vocabulary, terms, concepts, tools, philosophies, cultures, manners, politics, historical events, fashion, music, lighting, scenery, props, special effects, etc. requiring investigation and research topics.
Divide the play into units or events and assign a mood: The students and director work collaboratively to divide the entire script into "units" or "events". Create a descriptive title and mood for each unit/event. This provides additional insight and context for the actor, director, and designer. These steps are essential steps for providing students a clear process for exploring and analyzing the script.


---
Table Work
Table Work is critical to the production process to ensure a collective understanding of the play.
During the time period my students and I were working on our production of All My Sons, we relied heavily upon the resources provided through DT+. My students valued and appreciated the opportunity to watch the production of All My Sons and learn from the playwright. In addition, I selected specific links (included below) for the purpose of providing insight and context for student designers and technicians.
Time Period: 1 week research
Steps:
Assign research topic(s) to each student.


Playwright: Life and Times, Common Themes and Motifs, Playwrights other plays and works.
DT+ Resources:
b. Script: Plot Summary, Context, Theme, Main Conflict, Rising Action, Falling Action, Climax, Resolution, Dramatic Irony, Characters, Relationship Maps, Past Reviews, Production Photographs, Production History, Text Glossary, Setting.
DT+ Resources:
c. Directing
DT+ Resources:
d. Time Period: Historical Events (previous to and during the time of the play), politics of the day, manners, previous and current art trends, film, theatre, music, famous people, misc.
e. Lighting:
DT+ Resources:
f. Costuming: Fashion/Men, Fashion/Women, Hair/Men, Hair/Women, Shoes, Accessories, Make-up.
DT+ Resources:
g. Scenic
DT+ Resources:
h. Props: Furniture, appliances
DT+ Resources:
i. Marketing
DT+ Resources:
j. Sound: Underscore Music, Sound Effects.
DT+ Resources:
Research Presentations
Students will present research using a shared PowerPoint or similar platform. Keeping the research in one shared file or presentation is essential in terms of access and archival purposes.
Steps:
Guidelines for presentation.
Determine a format and/or platform for the presentation.
Determine the number of slides required per topic.
Determine what each slide should contain in terms of visuals, media, data, and documentation of sources.
Use a shared calendar to determine presentation dates.
Note: Using PowerPoint, I typically assign numbered slides for each topic. Example: Student A Playwright - Slides 1-10. Some topics will require more slides than others.
Time Period: 1 week
Note: If we run out of time, the remaining presentations can be presented during the next few weeks. Students can present one to two presentations prior to each rehearsal until complete.
View Digital Production
If available, watch and discuss the digital version of the production. It is totally okay for students to watch a digital version or production of the play as long as they understand the content is available to inform, not influence. While watching the play, review the units and beats determined during script analysis. Make any necessary edits.
Examples:
Discover, Explore, Assess: All My Sons - The Discover, Explore, Assess series provides teachers with ready-made assessment strategies and resources for students, including quizzes, relationship maps and summative tests. Written by teachers for teachers, these guides focus on three main sections for studying the given title.
Time Period: 1 day/rehearsal
The Scenes We Never See
Make a list of the scenes or events we never see in the play. What happens to the characters outside what is included in the scene we do see. Complete the following exercises:
Make a list of the scenes/events we never see.
Discuss the impact of these scenes/events on the characters and the story.
Improve these scenes over a period of time and before each rehearsal to develop further understanding of the character and story.
Rehearse
It is time to begin rehearsals. I recommend rehearsing the play by units or events. Prior to each unit or event, review the following:
Title of the unit or event.
Mood of the unit or event.
Where does this unit or event land within the literary structure (exposition, rising action, inciting action, climax, resolution).
Characters Objectives, Obstacles, Tactics.
When I first began teaching, I completed and shared all the production research. Eventually, I realized student engagement and learning increased when the sole responsibility for collecting and presenting the research depended upon the students. After all, students won't always have the benefit of someone else doing this work. I explained to my students, "I want you to teach the play to ME. Hopefully, by teaching YOU this process, I will teach MYSELF out of a job. You won't need ME. Isn't that the purpose?" I hope you will discover the benefits of this proven process using Digital Theatre+ as an essential tool and resource.
If you'd like access to any of the resources mentioned in this blog and are not yet a customer of Digital Theatre+, please get in touch with a member of our team today. If you already have a subscription, click here.
Related blogs
A guide to designing impactful class starters…
Class starters, starters for lessons, bellringers, bell work or 'do-now' activities. Whatever you...
Read more
Get the latest teaching tips straight to your inbox
Explore free lesson ideas and inspiration, education news, teaching trends and much more by signing up to regular blog updates!