4 October 2021
5 digital tools to build community on your course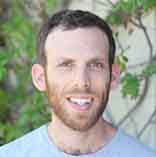 Ezra LeBank
Head of Movement, California State University, Long Beach
As we venture back into the classroom and develop new hybrid in-person/online courses, or courses which may now be permanently online, we have a whole host of new challenges to approach this academic year. While we want to take advantage of as much direct connection as possible, we can utilize digital tools and social media platforms as ways of creating content and building community. Here are five suggestions to support you along the way.
1. ZOOM
Zoom can appear dry, but it has some features that can make it a lot of fun.
Virtual Backgrounds
I recommend getting familiar with virtual backgrounds. You can show up to class in costume at the beach or by the Northern lights! This feature can be useful to keep things entertaining, or for scenes and monologues as it creates some escapism. It also can be useful for anyone who would like to hide the visual of the room they're in, which can make students and faculty more comfortable while at home or other places they might be Zooming in from.
Spotlights
In the process of making Zoom a performance space, learning to spotlight a person or group is the quickest way to create a stage space. This feature makes it the only square everyone is looking at. It also allows some space for games, i.e. spotlight one video while another person is creating the soundtrack for that visual.
Stage Managers
Train your students to learn their way around these functions and more as they can begin to serve as Zoom stage managers, shifting who is in the spotlight, which boxes to hide or show, mute or unmute, score scenes with music, and share videos – all you have to do is hit the "make them host" option, and they can take control of these functions, leaving you to focus on the content and quality of their work.
Example: In my class we added these all together and created a fun mock news show where we created common backgrounds to create a unified scene, spotlighted those featured, including adding and removing for segments, and even playing with charts and images along the way, all run by our Zoom stage manager. The result was tons of Zoom fun!
2. INSTAGRAM
Instagram is a platform many of us have been using for years, and it has several features for creating and organizing content that can be a lot of fun.
Hashtags
Hashtags are an essential way of organizing content on Instagram. You can search content by hashtag, and even subscribe to a hashtag so all the content with that hashtag appears in your feed. My suggestion is to create a class hashtag that is unique, for example #THEA222! or something equally distinctive for your group, then only your class will post under that hashtag. This way you and your students can follow the class hashtag and find all the content created by the class without having thousands of additional posts to search through.
Insta-Editing
The Instagram editing platform is an easy introduction to creating short videos in the moment. Insta-videos make great five-minute in-class assignments in-person or remotely. This video creation platform works simply: you hold down the video button and it films until you release it, and then you can continue the video with longer or shorter frames depending how long you hold the video button. You can always delete and reshoot the last shot until you get it just right. I have noticed how students develop their eye as filmmakers through this process of shooting and cutting on the fly. Once the videos are ready, they can post them with the class hashtag and you will all immediately have a library of videos to watch.
Example: In my stage combat course, once they learn a sequence, I send them off to set the fight sequence in a specific location (in the building), and decide how best to shoot the sequence. They practice it first, including camera angles, then shoot and edit on the fly with Instagram video editing. then everyone posts using hashtag #stagecombat266 (or similar), and we are all watching and giving feedback in less than 15 minutes!
3. YOUTUBE
YouTube is a great place to watch and post videos. It also has some useful functionality.
Playlists
You can curate a unique educational experience for your class with a playlist. I use this function for gathering a set of inspiration videos on a topic, or as a series of instructional videos. It is also useful in organizing student content once they upload their videos to YouTube.
Posting Videos
YouTube is a bit more cumbersome for posting than Facebook and Instagram, but it's the best places to post videos longer than a minute as it is easily searchable and organizes into those easy-to-navigate playlists. It creates an access point that doesn't require membership in the way Instagram does, so you can share class videos everywhere with a simple link.
Example: YouTube is our go-to for creating a class playlist of larger video projects, as well as for inspirational video playlists to get them started at the beginning of a project. Here's a great example of an original piece on YouTube of a practical exercise created by some of my former students – perfect for easily engaging your students and getting them back on their feet.

4. FACEBOOK
Facebook is one of the older social media platforms, and honestly, students are less willing to engage with it as each year passes. Fewer and fewer students even bother with Facebook now, and I am beginning to follow their lead. However, there is one key function that's useful for building community, and that's Groups.
Groups create a space that's more flexible than your university digital server for sharing and commenting on a wide range of content together as a class. You can post links to articles, videos, images, and other content easily, with comment threads in a convenient and easy-to-navigate structure.
Example: I have an individual FB group for each of my classes. This becomes our central discussion platform where students get in the mood for posting inspiring content, organizing groups for out-of-class projects, and generally catching up.
5. TIKTOK
TikTok is all the rage for creating and sharing short video content usually ranging from 10-20 seconds long. I opened a TikTok account, and within about an hour decided to stick to some of the other platforms I'm more familiar with. I found that Instagram served the short video needs I had, whereas TikTok is designed more centrally for binging short videos. If you're brave enough to figure out its functionality, there is a world waiting at your fingertips, and chances are your students will be eager to jump right in!
Example: Okay… I admit I have tried this a bit. TikTok really works via hashtags, so I've given students challenges to work on as they have instant access to specific music and effects on TikTok – then, like Instagram, they make sure to uniquely hashtag their videos. I've also allowed it as a YouTube alternative for some projects – students have loved that, as, for many, it's their main creative outlet right now. Check out this brilliant example from a Brooklyn College acting class who adapted their Chekhov scene study course to suit a digital environment. Led by adjunct lecturer Graham Schmidt, students created TikTok videos inspired by Chekhov's major plays for their final exam credit.

I hope these ideas can help get you started on some innovative strategies to engage your students in a multi-dimensional learning experience this fall. If you find yourself stuck at any point, turn to your students. Trust me, they're already experts on social media, and they will most likely be overjoyed to help build community and creativity in class through these platforms. Good luck!
Related blogs
5 easy ways to plan for a substitute teacher
When you have to take the day off (or are in dire need of a mental health day), there's nothing...
Read more
Get the latest teaching tips straight to your inbox
Explore free lesson ideas and inspiration, education news, teaching trends and much more by signing up to regular blog updates!