1 November 2021
Lyn Gardner on relaxed performance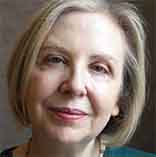 Lyn Gardner
Theatre critic and associate editor of The Stage
This article was specially commissioned by and previously appeared on Digital Theatre+
In 2011, theatre-maker Jess Thom of Touretteshero – now known for Backstage in Biscuit Land and her neuro-diverse performance of Beckett's Not I – went to see a show at what was then the Tricycle Theatre in Kilburn. At the interval, the theatre manager asked Thom to move and sit for the rest of the show in the sound booth, because other members of the audience had complained about her verbal and physical tics which they claimed were a distraction.
The experience – upsetting and humiliating for Thom – was part of the impetus for the 2014 Edinburgh Fringe hit Backstage in Biscuit Land, a gloriously funny show about Thom's experience of living with Tourette's and involuntarily saying the words "hedgehog" and "biscuit" hundreds of times a day.
Thom has been a pioneer of relaxed performances, which is a growing part of theatre's attempts to make itself more accessible to all. Much has been done to ensure that theatres are accessible for wheelchair users and for deaf and blind audiences. Many theatres in the UK have British Sign Language interpreted performances and touch tours, with similar initiatives in place elsewhere.
But what of those like Thom, and others with other kinds of neurodiversity who may find it hard to sit quietly or who may find the darkness or loud noises difficult? Or those who because of physical issues cannot sit quietly but need to leave their seats to stretch or frequently go to the toilet? Or those who want to go to the theatre as a family, but the age restriction means that while they can take their six- year-old to see a particular show, their toddler and baby would not be allowed into the same performance?
Relaxed performances open up access and offer a way for everybody, whatever their needs and age, to be in the same public space together without fear of judgement. But the need for such performances also raises questions around who is excluded from theatre on a daily basis. Not only because of physical restrictions (which can often be remedied by the installation of ramps or lifts and which are legislated for by law) but because of the social conventions about how we expect people to behave in the theatre.
If some performances are relaxed – 'extra-live' or 'sensory-friendly' as some call such performances – does that mean that the rest of theatre is uptight, or even dead? Relaxed performances make us rethink how we receive theatre and respond to it. As the centuries have passed and theatre has moved into more confined spaces, it has tended to be ever more quietly and respectfully received.
Elizabethan audiences would probably be astonished by the lack of vocal response from modern audiences. We have learned to be quieter over the years. It is interesting that street theatre performances that generally have no access issues often play to audiences who express their responses loudly. This doesn't distract from the experience but rather adds to it.
It is often the same at venues such as the Theatre Royal Stratford East where a much more culturally diverse audience brings a culturally diverse response to what they see. One of the pleasures of going to Stratford East has been watching the way that an audience is often in constant dialogue with the stage.
A company such as Kelly Hunter's Flute Theatre, which does ground-breaking work using games based on Shakespeare's plays for young audiences with autism and their families, takes this idea further. Flute not only produces gloriously enjoyable versions of the plays but redefines who has access to Shakespeare, who can play the scenes, and who holds the power in the acting space. Each child dictates their own level of involvement, the professional actors constantly working with the participants. At the performance I saw, the Isle was full of noise, including laughter.
This Island's Mine – Flute Theatre
More venues are beginning to offer relaxed performances including shows in the West End such as The Lion King and The Curious Incident of the Dog in the Night-Time. But few are going as far as Battersea Arts Centre in London which is moving towards making every performance a relaxed performance. Battersea Arts Centre includes a chill space and well-trained staff who know how to respond sensitively to the individual needs of audience members.
This widening of the availability of relaxed performances is important. While the idea of relaxed performances seems good, it isn't if it means that the assumption is that every other performance does not welcome those with needs that are different from the majority of the audience. Or if different behaviours will then be judged even more harshly by both staff and other audience members at other times. What looks like an inclusive policy risks being applied as an exclusive one, suggesting that some people are only welcome to some performances.
If a venue is not moving to make every performance relaxed it also raises other issues: what kind of shows are deemed suitable for relaxed performances and neuro-diverse audiences; how the cultural curation takes place; who gets to choose which ones are made available. Battersea's initiative suggests that every performance is suitable, and Thom agrees. Audiences with different needs are as entitled to access as wide a range of theatre experiences as anyone else.
Thom herself has demonstrated this with her performance of Not I, a remarkable piece of relaxed theatre which has toured widely in the UK and in which Beckett is served up with added interventions, primarily the word biscuit. What's fascinating is that this in no way destroys Beckett's original text (which clearly the notoriously tricky Beckett estate recognises). It actually heightens and underscores its exploration of trauma and how society views those who do not fit into the box. Like Thom herself, Mouth cannot control her speech, it just pours out of her.
Rather than detracting, it adds to the richness of the experience, and reminds us that diversity and creativity go hand in hand, one feeding and bouncing off the other, sometimes in surprising ways. At a time when debate around diversity is loud, Not I – which brings Beckett to a wider audience who might normally be excluded from seeing it and which features a neuro-diverse actor – not only broadens representation on stage, but reminds us it is just as important to widen the diversity of the audience.
Over recent years, issues around 'theatre etiquette' and how people (mis)behave at the theatre has become a hot topic. But one of the things that relaxed performances do is demonstrate that when theatre is not received in hushed reverence, it can have benefits for both audiences and performers.
If you go to the theatre expecting the auditorium to be largely silent, any noise that does not come from the stage can be distracting. But if you are prepared in advance for the fact that all responses are validated and that people will come and go, not only can you adjust your own concentration levels but you can enjoy the unexpected rise in liveness that accompanies such performances. An element of the unexpected is injected into the equation and the dynamic between stage and audience is animated.
After all, theatre is supposed to be a dialogue with the audience, not a monologue with itself. When the actor Charles Kean played at the court of Queen Victoria – where royal protocol meant that audiences were not allowed to laugh or clap – he was so distressed by the complete silence in which the performance was received that he begged for some audible response. Silence, or indeed too much respect (a theatre is not a church), can kill a performance stone dead.
Related blogs
Acclaimed ensemble Forced Entertainment joins forces with DT+
In 2016, Forced Entertainment (FE) – a long-running UK-based theatre and performance company – were...
Read more
Get the latest teaching tips straight to your inbox
Explore free lesson ideas and inspiration, education news, teaching trends and much more by signing up to regular blog updates!