8 November 2022
Browse content by subject skills with new functionality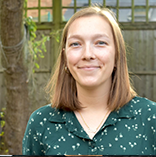 It's now even easier to discover and access the resources you need for your English lessons on Digital Theatre+, thanks to our brand new English subject page!
What is the new English subject page?
Organised by core skills aligned to your curriculum, the new page highlights key resources on Digital Theatre+ that you can use to teach subject-specific skills such as close reading, language and literary devices, speaking and listening, poetry, and many more.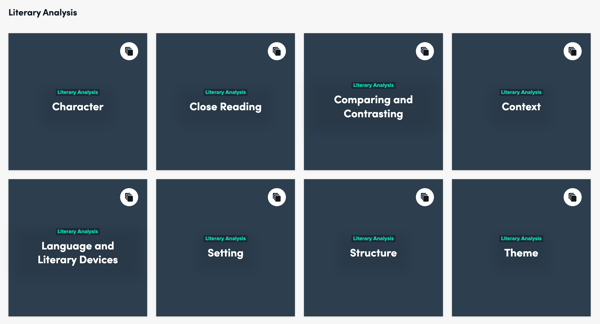 Key skills in literary analysis
Designed to make Digital Theatre+ more accessible for teaching English, with this teacher-focused page you can quickly and easily find engaging curriculum-aligned resources to support your students, including interviews, study guides, e-learning videos, and more.
How to make the most of the new English subject page
There are a number of different ways that you can make use of the new English page:
Save time finding lesson resources relevant to the topics and skills you teach
Having resources organised by skill makes it easier than ever to plan your lessons. If you're teaching a class on characters in Macbeth, for example, combine relevant resources from our pages on character, close reading, and language and literary devices for a ready-to-go lesson plan!
Support students as they develop core skills
Discover an exciting collection of curriculum-aligned, subject-specific resources that will help your students develop core skills within speaking and listening, literary analysis, and poetry, while also ensuring that you meet your teaching objectives.
Engage your students with poetry
Explore a range of poetic forms such as sonnets, epics, and spoken word, or discover poetry from different geographies including Africa, East Asia, and the Middle East, with dedicated poetry sections designed to broaden your students' knowledge and understanding.
Share skills-based resources with students
Setting homework for a specific lesson? Looking to support a student struggling in a specific area? You can now easily find and share relevant resources with your students for them to access and engage with outside of class time.
Get started using the new English subject page
If you're already a Digital Theatre+ subscriber, get started using the new English page by simply logging into your account and navigating to the new English/ELA tab on the homepage menu.
If you don't yet have an account, book a 10-minute tour of Digital Theatre+ at a time that suits you to see this feature in action!
The new English page is just the latest update to our ever-evolving platform, and will continue to grow over the coming months as more skills-based resources are added.
We'll also be expanding our categories over time, so if there are any skills you teach that you don't see covered yet, please get in touch and let us know what you'd like to see.
Related blogs
3 simple ways to connect your students with poetry
How do your students feel about poetry? Are they excited by the poems they're studying? Do they...
Read more
Get the latest teaching tips straight to your inbox
Explore free lesson ideas and inspiration, education news, teaching trends and much more by signing up to regular blog updates!