12 July 2023
Making Inclusive Teaching Resources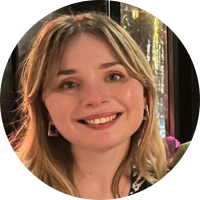 In recent years, there has been a collective effort across the entertainment industry to increase diversity and inclusion on screen. From TV behemoth Bridgerton to a colourblind adaptation of Charles Dickens' David Copperfield, producers are finally recognizing the importance of elevating voices that have traditionally been marginalized.
For students engaging with educational content, having inclusive classroom examples where they are seeing themselves reflected in professional and creative work is paramount to their learning.Not only does it depict their lived experience, but diversity of perspective encourages creativity and an inquisitiveness that is fundamental for students' development as they move into the working world. As an education platform, it is crucial that our content is representative of our student audience. It's all well and good to say we're committed to creating inclusive content, but how do we actually do it? Let's take a look at some of the ways the production team works to increase diversity in our videos.
---
Casting Briefs
Our approach to diversity and inclusion starts with the stories we choose to tell. In order to depict these authentically we need to ensure that we cast the right actor. Casting briefs are documents that provide a breakdown of the casting requirements for a particular project. This includes an overview of the project itself, a description of the character/role, and the gender, age, ethnicity, and language of an actor, if needed. We ensure that the information stated in our briefs is transparent and concise, avoiding any language or terms that might be confusing or distracting.
While specific requirements are not always essential for a project, they are particularly important for our Short Stories and Poetry in Action series. Last year for Poetry in Action, 21% of the actors we cast were of Afro Caribbean heritage and 10% were of Southeast Asian heritage. Of the 31% of American actors we cast, 6% were Native American, 6% were Latin American and 9% were African American. As both series include authors and poets from a range of marginalized communities, authenticity in who we cast is non-negotiable.
Agencies
It's important for the agencies we work with to represent a range of actors. Not only does this allow us to cast from a broad range of talent, but it also demonstrates their own commitment to a diverse and inclusive workforce. Here are some of the agencies we use and their approach to inclusivity:
As well as looking at the talent they represent, we also look at the agencies' own approaches to inclusivity. For example, Inclusive Talent only provides us with details of an actor's disability after they have been cast. If our external stakeholders don't demonstrate a willingness to diversify and promote their talent pool, then they're probably not the right company for us to work with.
Non-Bias Approach
A recent company-wide non-bias training session helped to unearth the unconscious bias that underpins our interactions and perception of the world around us. Avoiding these biases is pivotal to casting diversely and inclusively. When we consider actors for a role, we exclusively use tapes and callbacks in order to judge them solely on their talent and ability. Photos or profile pictures are avoided to prevent any possible unconscious bias influencing our decision. Projects that don't have specific requirements allow us to be more flexible with our casting approach, which is one of the reasons why finding talent in this way is so important. It is crucial for us to avoid perpetuating any stereotypes through our casting decisions and promote the wrong message to our student audience.
Accessibility on Set
It's paramount that our actors feel as comfortable as possible on the day. When searching for a filming location, we ensure that accessibility accommodations are in place for actors with disabilities. Such considerations may include:
Is the venue wheelchair accessible?
Does it have step-free access?
How do the doors open?
How wide are the doorways?
How high are the locks on cubicle doors?
How far is the venue from the nearest train or bus station? Is it easily accessible by public transport?
Is there a quiet space?
It may be helpful to include a virtual tour of a potential filming location alongside a call sheet so that neurodiverse actors are aware of the layout and amenities of the set prior to the filming day itself. Going forward, we may also need to consider providing a talent rider for actors so that any specific needs are noted ahead of time.
There's no one-size-fits-all approach to diversifying our video content, nor are we in a position to dictate what diversity on screen should look like. It's important for us to be mindful and flexible to the needs of both our actors and our content. As we continue to explore ways of elevating marginalized voices, we will undoubtedly need to reconfigure our approaches and ensure we are doing all we can to improve the diversity of our output.
You can access a range of inclusive resources now on Digital Theatre+. For more information, get in touch with a member of the team today.
Related blogs
Browse content by subject skills with new functionality
It's now even easier to discover and access the resources you need for your English lessons on...
Read more
Get the latest teaching tips straight to your inbox
Explore free lesson ideas and inspiration, education news, teaching trends and much more by signing up to regular blog updates!