5 December 2022
Top 10 productions to watch this holiday season
While the merry bells keep ringing, may your every wish come true
Irving Berlin's Holiday Inn
It's no secret that the week before the holidays is everyone's favourite time of year. Teachers and students alike are finally starting to wind down for a well-deserved break, making it the perfect time to bring some festive cheer to your classroom with a good old film or two.
Gone are the days of rolling out the school TV and dusting off a DVD, of course – and with Digital Theatre+, you and your students are spoiled for choice with hundreds of plays, musicals, dance productions, and more to explore!
From Charles Dickens' A Christmas Carol to the Royal Ballet's The Nutcracker, discover ten heart-warming productions for you and your students to enjoy in the run-up to the holiday season.
And, if you don't yet have access to Digital Theatre+, why not sign up for our free Holiday Streaming Week? You'll get unlimited access to all of the below productions, plus everything else on our platform, from 12-16 December!
A Christmas Carol
Bristol Old Vic
Watch time: 1 hour, 53 minutes
Kick off your holiday celebrations with festive favourite A Christmas Carol! Captured at the Bristol Old Vic, Charles Dickens' classic tale of miserly money-lender Ebenezer Scrooge is brought to life in this imaginative stage adaptation filled with puppetry, music, and magic.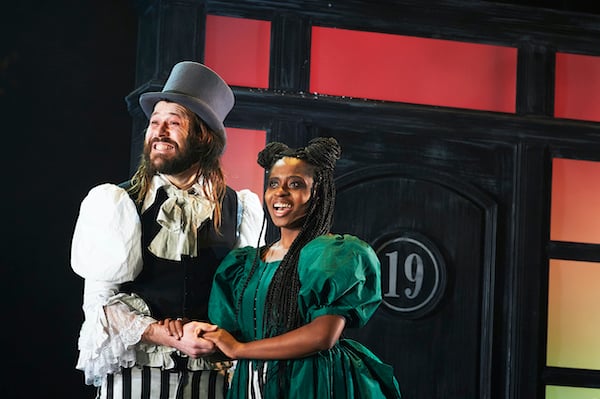 A Christmas Carol | Bristol Old Vic © Geraint Lewis
The Nutcracker
Royal Opera House
Watch time: 1 hour, 49 minutes
It's the perfect time of year to enjoy The Nutcracker ballet with this 25th-anniversary production performed by the world-renowned Royal Ballet!
When one of her presents comes to life, young Clara is swept into a fantasy adventure where she meets the Sugar Plum Fairy, a chivalrous Prince, and the mysterious Drosselmeyer, among a whole host of classic characters.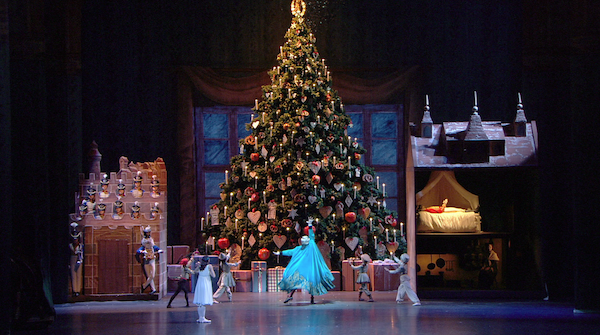 The Nutcracker | Royal Opera House © Johan Persson
Anything Goes
Trafalgar Releasing
Watch time: 2 hours, 19 minutes
Who doesn't love a classic musical at this time of year? As you and your class wind down for the winter break, settle in for an afternoon and enjoy Olivier award-winning show Anything Goes!
Set aboard the S.S. American, Anything Goes follows stowaway Billy Crocker's plight to stop his true love from marrying someone else. Starring Tony Award winner Sutton Foster as nightclub singer Reno Sweeney, this production was captured live at The Barbican in 2022.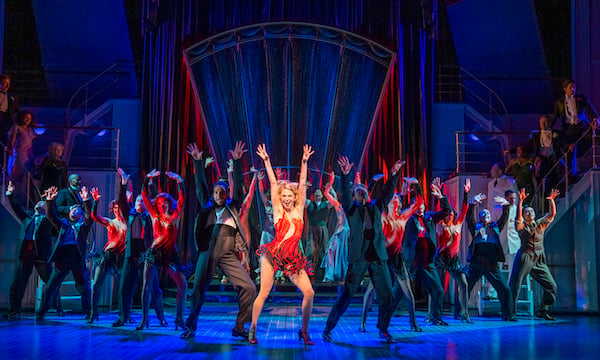 Anything Goes | Trafalgar Releasing © Manuel Harlan
Funny Girl
Sonia Friedman Productions
Watch time: 2 hours, 22 minutes
Based on the life of Broadway star, film actress and comedienne Fanny Brice, classic musical Funny Girl features a host of iconic numbers including 'I'm the Greatest Star' and 'Don't Rain On My Parade'.
Featuring Sheridan Smith as Fanny Brice, this critically acclaimed production enjoyed a record-breaking, sell-out run in London's West End, and was captured by Digital Theatre live at Manchester's Palace Theatre on the last night of its national tour.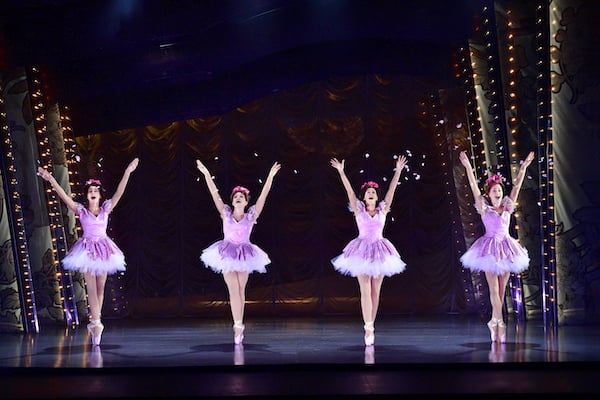 Funny Girl | Sonia Friedman Productions © Paul Coltas
Irving Berlin's Holiday Inn
BroadwayHD
Watch time: 2 hours, 3 minutes
What better production to get your students in the holiday spirit than Irving Berlin's Holiday Inn? Based on the 1942 film of the same name, this classic Broadway musical follows the journey of Jim, a performer who leaves behind the glitz and glamour of show business in pursuit of a quieter life in rural Connecticut.
Captured live in New York, this feel-good production features hit holiday songs including 'White Christmas', and even received a Tony Award nomination for its choreography.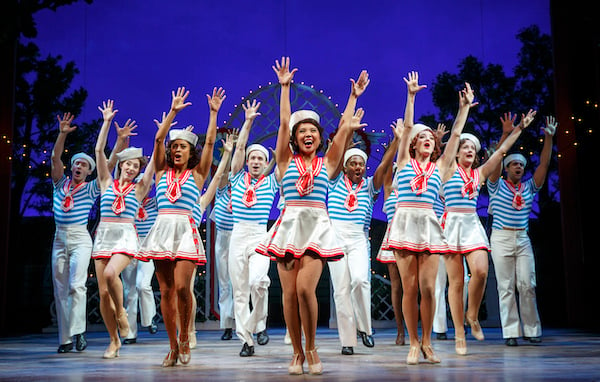 Irving Berlin's Holiday Inn | BroadwayHD © Joan Marcus
She Loves Me
BroadwayHD
Watch time: 2 hours, 14 minutes
Based in 1934 Budapest, Broadway musical She Loves Me is another great choice for the holiday season. Led by Tony Award nominees Laura Benanti and Zachary Levi, the show follows the blossoming romance of two quarrelling co-workers, each blissfully unaware that they are actually secret pen pals.
Featuring musical numbers including 'Twelve Days to Christmas', this warm and witty revival makes perfect viewing for any musical theatre fans in your class.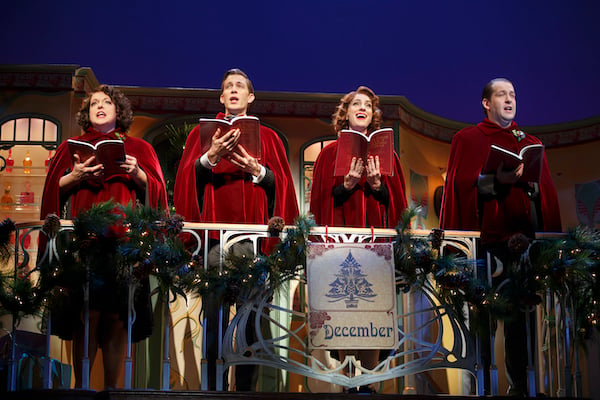 She Loves Me | BroadwayHD © Joan Marcus
Love's Labour's Won
Royal Shakespeare Company
Watch time: 2 hours, 28 minutes
Been teaching Shakespeare this year? Give your lessons a holiday twist with Love's Labour's Won, a festive adaptation of Shakespeare's classic comedy Much Ado About Nothing.
This Edwardian reimagining was staged by the Royal Shakespeare Company in Stratford-upon-Avon, the birthplace of the bard himself.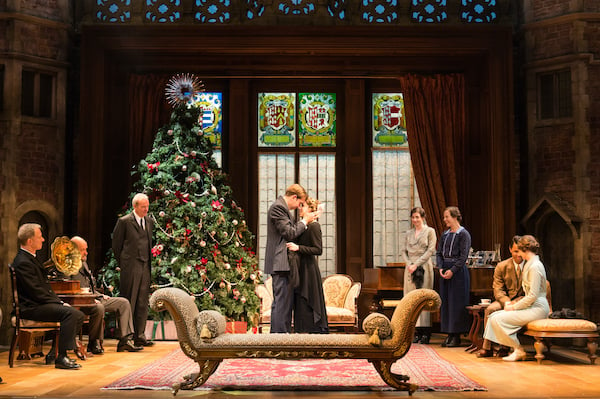 Love's Labour's Won | Royal Shakespeare Company © Manuel Harlan
The Wind in the Willows
BroadwayHD, Liberator Film Services
Watch time: 2 hours, 11 minutes
Engage your younger learners with family favourite The Wind in the Willows, which follows Toad, Ratty, Badger and Mole in a musical adaptation of Kenneth Grahame's beloved tale.
Captured live at the London Palladium in 2017, this Oscar-winning adaptation features original choreography, toe-tapping songs, and dynamic stage and costume designs!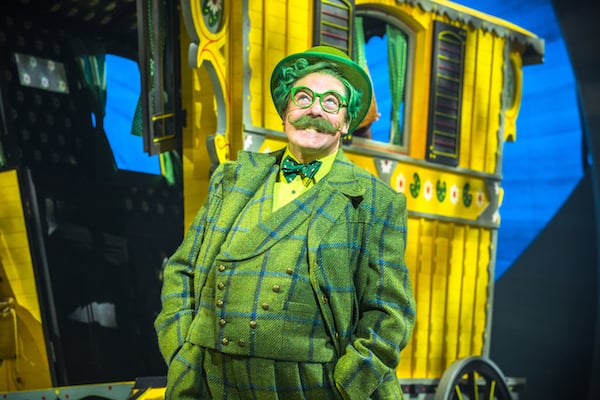 The Wind in the Willows | Liberator Film Services and Broadway HD © Marc Brenner
Peter Pan
BroadwayHD
Watch time: 1 hour, 14 minutes
Based on J.M. Barrie's beloved children's book, this Broadway revival of Peter Pan stars former Olympic gymnast Cathy Rigby in the title role!
Following the magical adventures of the free-spirited young boy who refuses to grow up, this Tony-nominated production was captured live at California's La Mirada Theatre.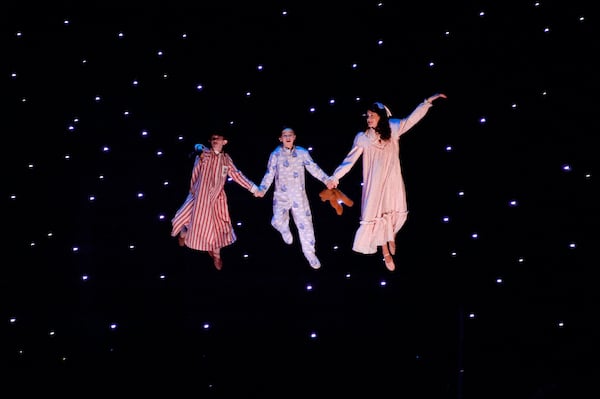 Peter Pan | BroadwayHD © Craig Schwartz
The Railway Children
Genesius
Watch time: 1 hour, 50 minutes
Bring E. Nesbit's cherished novel to life with this Olivier award-winning adaptation of The Railway Children, which follows the story of a family forced to move from the big city of London to rural Yorkshire, close to a railway line.
Captured at the National Railway Museum in York and featuring the original locomotive from the beloved 1970s film, this production explores heart-warming themes such as the importance of family and the kindness of strangers.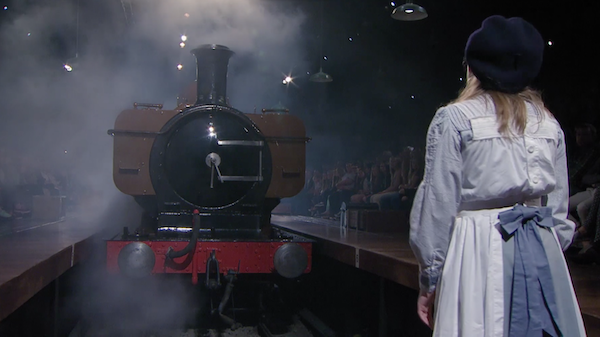 The Railway Children © Genesius
Want to access these resources for free? Sign up for our Holiday Streaming Week to enjoy our full range of productions and teaching materials!
Related blogs
Top resources to celebrate Pride Month
Pride Month is a recognition of the contributions of LBGTQ+ people in our daily lives and in our...
Read more
Get the latest teaching tips straight to your inbox
Explore free lesson ideas and inspiration, education news, teaching trends and much more by signing up to regular blog updates!