4 October 2021
Reflections on the Music and Drama Education Expo 2021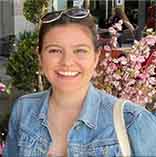 Last week, we were delighted to attend the ninth annual Music and Drama Education Expo, held in the Business Design Centre in London. Not only was it great to spend the day with educators and practitioners, but it was exciting to be attending events in person again!
The two-day expo hosted more than 70 sessions on a diverse range of topics in the creative industries, plus a wide variety of exhibitors to talk to and learn from. The programme of seminars and workshops – curated by the expo's specialist advisory board – was designed to respond to the needs and topics on educators' minds. We attended a plethora of sessions to explore the practices and resources being used by and introduced to teachers.
We were especially thrilled to see a few familiar faces on the Continuing Professional Development (CPD) programme, including Barbara Houseman, voice coach, practitioner and Digital Theatre+ collaborator. Her practical workshop, titled 'Your Voice in Action', immersed us in the world of voice care and its fundamental elements. Houseman equipped us with an arsenal of easy exercises and techniques to practise and teach voice care. She demonstrated why these practices are imperative for preparing to use the voice effectively and safely in theatre work.
Take a look at Houseman's masterclass 'Developing Your Voice' on the Digital Theatre+ platform for a similar, follow-along workshop and detailed insight into her techniques for building vocal strength and exercises used by professional actors. This is one of three fantastic masterclasses for teachers on the voice and bringing texts to life that we partnered with Houseman to create.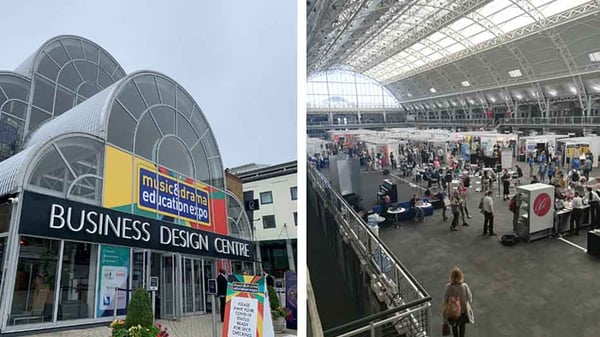 Other seminar highlights of the expo included other practical workshops on devising theatre from Trinity College London and stage combat from Theatre Workout. As excited as we were to fight each other, we can reassure you that the workshop was both informative and safe, and no employees of Digital Theatre+ were harmed by wild-swinging right hooks.
Devising theatre was a key part of the expo this year, with several seminars covering this topic. We learnt some great exercises to encourage spontaneity from students and overcome the challenges that might arise from teaching devised drama. There were some fantastic methods for celebrating individuals within larger groups from Tashi Gore of Glass Performance, empowering students to run with and share ownership of their original ideas. We were also delighted to see our friends at Frantic Assembly running a workshop on devising. Check out their productions Things I Know To Be True and Lovesong – our platform features numerous interviews and workshops with Frantic Assembly.
Being at an in-person exhibition, it was hard to forget what a tough 18 months it's been. This is why the seminar 'Recovery Curriculum Through Drama and History' by the team at Malbank School was one of our favourite sessions to attend, to remind ourselves of the inclusive and encouraging environment we seek to create as educators and what we can be doing to improve and empower.
We can't wait to return next year.
Related blogs
How to boost your students' speaking and listening skills
Presenting in front of colleagues. Delivering a toast during a celebration. Raising your voice to...
Read more
Get the latest teaching tips straight to your inbox
Explore free lesson ideas and inspiration, education news, teaching trends and much more by signing up to regular blog updates!