31 January 2022
Teaching Toward a Joy Supreme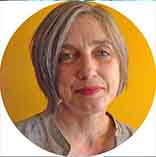 As almost goes without saying, creating joyful moments in the classroom has been a hard slog since March 2020. Nevertheless, educators have persisted, not only because we think the students need some joy, we're desperate for these moments as well.
I've come up with a list of ways to create joy in the classroom, all of which I have used in middle and high school ELA and theatre classes. These can be done with students you know very well or not at all. Rely on your Teacher-Spidey Sense to know when the time is right.
Spontaneous Dance Parties
When I first introduce spontaneous dance parties, I say nothing about what we are about to do. I merely put on the song "Love Shack" by the B-52s and start to dance. I am a Very Ugly Dancer. Once the kids see me move my arms awkwardly nowhere near the beat, they jump up to show me their moves. The first few times I have them dance with their eyes closed (yes, some peek, but the majority honor the instruction). After a few times, I have them dance outwardly with their eyes open, then, for the last verse, ask them to turn in so they face the center. By that time, we are all warmed up and are used to moving in the space. We all see everyone is mouthing or singing the words and no one looks like a professional dancer, even the trained dancers. And that kid in the back who rarely speaks unless asked, he's got moves. New week, new dance party song.
Joyful Scenes
These can happen socially distanced or in a hybrid classroom as well as in-person. Three students form a group and tell a one-minute story about a small, seemingly insignificant moment in which they have felt pure joy. "Pure joy" is an elusive concept even to most adults, so I say: "think about a moment when you felt okay, even great." The group votes on which story they will develop into a wordless scene that has sounds only. I circulate to approve the chosen story and then they rehearse with the idea that they will present it to the entire class in the same class period.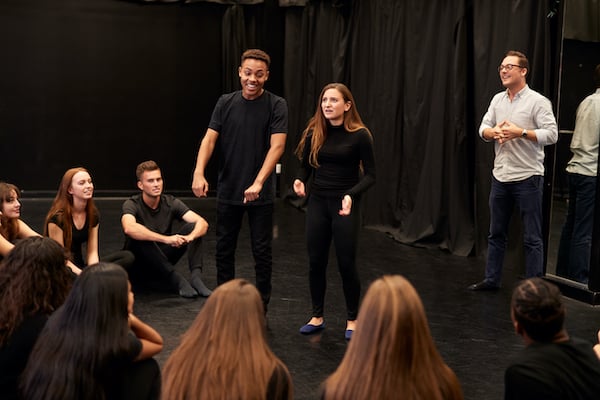 I am often astonished at the richness of – and humor in – these Joyful Scenes. One example: a student's favorite football team scores a touchdown on television. He jumps up and spills his chips and drink everywhere. Other students are the chips and the drink, rolling on the floor. A major element of these joyful scenes is that they do not continue past the moment of happiness (i.e. parent comes in room and yells at student for spilling the food). If we have time, I will have the group improv on what might have happened next. In this case, the "chips and drink" actors switched to being a cat and dog growling and purring while eating the mess and the jumping student collapsed on the couch, laughing.
Gratitude Journals
I am a believer in letting the students use their cell phones for pedagogical purposes in the classroom because I have found they are much more comfortable typing on their phones than writing with pen and paper, or even typing on a computer. I have them keep their Gratitude Journals in a Google Doc, and they can insert pictures from their phones to illustrate. The most difficult part of doing these is getting the kids to stop writing so, before the pandemic, I would have students do these twice a week. During the pandemic, I set aside time every day for them, and me, to take note of a positive experience when we all have been experiencing so many difficult ones.
I've riffed on jazz saxophonist John Coltrane's "A Love Supreme" for the title of this article. Coltrane chants the words "a love supreme" nineteen times at about six minutes into the part "Acknowledgement." Looking back, I wish I had been clever enough to use those words as my-getting-through-the-pandemic-day mantra. Educators have shown their love supreme during the pandemic, riffing on what we have done as teachers before, while at the same time giving needed space for creating at least one joyous moment in each kid's – and our own – day.
Related blogs
Teaching English: top 5 blog posts of 2022
From key literary topics such as poetry and Shakespeare to 21st-century skills like speaking and...
Read more
Get the latest teaching tips straight to your inbox
Explore free lesson ideas and inspiration, education news, teaching trends and much more by signing up to regular blog updates!