13 December 2021
The life and work of Augusto Boal: a rare glimpse into the archive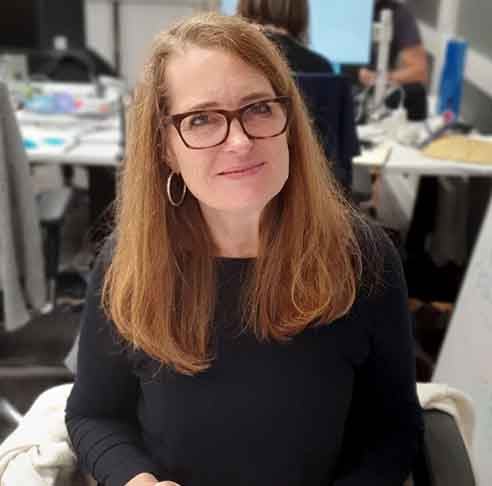 Augusto Boal created what NYU's Richard Schechner described as 'the theatre that Brecht only dreamed of'.
One of the twentieth century's great theatrical innovators, Boal explored and developed the political and human significance of theatre. Studied across the drama curriculum, Boal reminds students, actors, directors and audiences to think again about why and how we make theatre.
Through a set of creative tools which he named 'Theatre of the Oppressed', Boal posed profound questions about the dynamic relationship between art, society and transformation. The Boal Collection allows us to understand his now famous and well-loved games and re-inventions of theatre within the context of his own life and times.
Boal explored the multiple and complex operations of humans as actors and as social beings. As he loved to say, "Anyone can make theatre – even actors!"
The Boal Collection
We are presenting a first glimpse of Digital Theatre+'s Boal Collection, carefully selected from the Boal Institute's archive in Rio de Janeiro in collaboration with People's Palace Projects, Queen Mary University of London.
Included in the collection are fully annotated films, play scripts, photos, letters, and all manner of documentation showing the trajectory of his life. He went from budding playwright in 1950s New York to leader of a global movement using theatrical techniques to change hearts, minds – and lives.
As Paul Heritage, curator of the Collection, outlines:
"Boal was born in Rio de Janeiro in March 1931, studied playwriting in the USA at the end of the 1950s before igniting a theatrical revolution in Brazilian theatre over the next decade.
Imprisoned and tortured by the military dictatorship in 1971, he spent 15 years in a political exile which began in Latin America then moved to Europe, where he continued to re-invent theatre in Lisbon and then in Paris. He returned to Brazil in 1986 as the military dictatorship was coming to an end and died there in May 2009."
This material launches a unique journey through the interconnected stories of Boal's personal life and professional history as a theatremaker. His life showed how political practice can be a theatrical practice.
Top resource picks
We're launching with a small sample of content, including three key films of Boal in action: an interview with him, a lecture by him, and a workshop led by him in New York. Also included here is a historic filmed encounter with Paolo Freire, author of Pedagogy of the Oppressed, and a specially recorded talk by his son Julian Boal who worked alongside his father conducting workshops all over the world for many years.
Last but not least we are including an essay by Maria Silvia Betti (Brazilian Professor of Drama Studies) which introduces Boal's early years and works, and traces his move into theatre and meetings with artists such as Langston Hughes; and Boal's own playscript The Tempest – Caliban, a play Boal wrote as a 'counter-attack' to Shakespeare's play where the oppressed and colonised protagonist is placed centre stage.
We couldn't be more excited to bring these materials to light, put them in context, and preserve and distribute them for teachers, researchers, and students the world over. There's lots more to come. Enjoy!
If you want to access the Boal Collection and are not yet a customer of Digital Theatre+, get in touch with a member of our team today. If you already have a subscription, click here to access these resources.
Acknowledgements
Digital Theatre wants to thank the following for their work on and continued commitment to the DT+ Collection: Professor Paul Heritage (curator), Fabiana Comparato (editor), and Cecilia Boal and Julian Boal (consultants).
Related blogs
A Night at the Theatre: Looking back at life-changing performances
We asked a handful of Digital Theatre+ friends and associates with long theatre-going careers to...
Read more
Get the latest teaching tips straight to your inbox
Explore free lesson ideas and inspiration, education news, teaching trends and much more by signing up to regular blog updates!