5 December 2022
Journey to Black Acting Methods: diversity in the classroom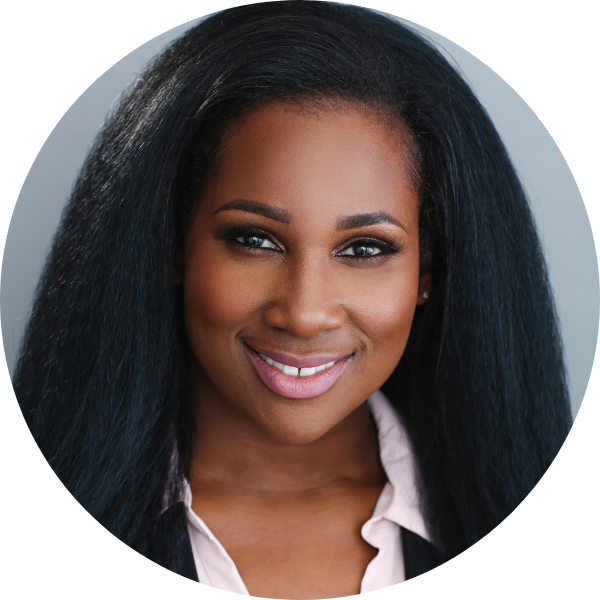 Earlier this year, Sharrell Luckett, theatre practitioner, author, and teacher at the University of Cincinnati, convened a roundtable discussion over Zoom to mark the fifth anniversary of the publication of her book Black Acting Methods: Critical Approaches, which she co-edited with Tia M. Shaffer.

The book has transformed the theatre classroom for many teachers and students, and the event generated a fascinating discussion amongst its distinguished contributors about a Black aesthetic, discarding the Eurocentric model, the need to decenter whiteness, and many other significant topics.

We're delighted to publish the recording of this discussion on Digital Theatre+ and to bring this collection of pre-eminent specialists to our subscribers looking to the future of theater.

As well as being the Director of the Helen Weinberger Center for Drama and Playwriting, Luckett is also the CEO of the Black Acting Methods Studio.

Talia Rodgers
Head of Higher Education, Digital Theatre+
---
Pop Quiz! Can you name at least six acting teachers who developed their own approach or method to teaching acting? Yes? Okay, now reflect upon their racial and cultural lineage. What do these acting theorists look like?
If you were taught from white western models of theatre, meaning that the acting teachers that you are thinking about could be identified as white men and white women, except for Tadashi Suzuki, you're not alone. In fact, prior to 2016, most of the acting methodologies that were discussed or taught in acting classrooms in the US and abroad were those developed by white people. But, not for me.
I'm a unicorn, of sorts. I was reared in Atlanta, GA, affectionately known as the "Black mecca," and my first introduction to acting theory was through my culturally Black high school drama teacher, Freddie Hendricks. So, my orientation to approaching and teaching acting is through culturally Black sensibilities, like spirituality, improvisation, and community building.
I didn't realize that the field of theatre was overly saturated with white thought — with little or no attention paid to Black contributions — until I went to college. Around this same time, I took note of most theatre textbooks acknowledging that theatre and performance began in Africa, but then jumping to Greece in just a few short sentences offering up no substantive excuse for why that was.
As I blossomed into a high school theatre teacher, I became highly interested in approaches to teaching acting, and it was actually my high school students that helped me to realize that my approach to teaching acting was a unique one, i.e., a culturally Black approach — one that was different than all the other approaches we had been reading about.
This realization sent me on a quest to uncover understudied knowledge from Black acting theorists and to re-imagine what a 21st-century approach to teaching acting could look like. Along the way, I stumbled upon a couple of things that blew my mind, and frankly, impassioned me with a need to help correct the historic record. For instance:
Did you know that in 1997 there was an entire book published about Barbara Ann Teer's "Black acting" methodology — Teer Technology of Soul, written by Lundeana Thomas? Not once in my theatre education, undergraduate or doctoral was this book ever mentioned.
Let's go further back. How about that in 1989 Tommie "Tonea" Stewart wrote a dissertation titled "The acting theories and techniques of Frank Silvera in his "Theatre of Being?" Silvera was a Black man, and this dissertation has been severely under-cited in theatre literature.
Better yet, in 1954, George G.M. James published a book (Stolen Legacy) where he expertly outlined how Greek Philosophy is really stolen ancient African Philosophy. Do you know why you've probably never heard of this? Because the book was banned.
If you didn't know, now you know. So, what do we do with this new knowledge? Or rather, what did I do with this new knowledge?
Black Acting Methods: Critical Approaches
First, I figured I wasn't alone. I knew there had to be like-minded theatre practitioners like me that were interested in bringing this knowledge to the forefront. I partnered with a former high school theatre friend, Dr. Tia M. Shaffer, who was also a high school drama teacher at the time, and we set out to enhance the landscape of actor training in the US by publishing a book. Little did we know that our edited collection would spark a long-reaching, global movement to diversify the way acting is taught. With a host of renowned "Black acting" theorists, we introduced the field of "Black acting methods" — rituals, processes, and techniques where Afrocentricity, Black thought, and culture inform how actors are trained.
Aptly titled, Black Acting Methods: Critical Approaches, our anthology went on to receive several honors and became a best-selling book in Theater on Amazon once the pandemics of racism and Covid-19 merged in 2020. Simply put, when theatre teachers began to collectively take seriously the business of diversifying their classroom materials, there was one contemporary book that spoke specifically to diverse, non-western acting methodologies. Now, theatre professors, high school drama teachers, and even middle school drama teachers are using Black Acting Methods: Critical Approaches in their classrooms and acting studios. In fact, the book is being taught across the globe in places like Spain, Australia, Uganda, and London.
Black Acting Methods 5th Anniversary Roundtable
To commemorate the impact of the book, in 2021, the Black Acting Methods Studio and the Helen Weinberger Center for Drama and Playwriting at the University of Cincinnati hosted a 5th Anniversary Roundtable celebration on Zoom. This event provided an opportunity for all chapter contributors in the book to come together and talk about how to teach the book, ways that the book influenced the landscape of theatre training, and what's next for the future. Audience members from around the world were able to witness our first time gathering to ultimately mark our collective success.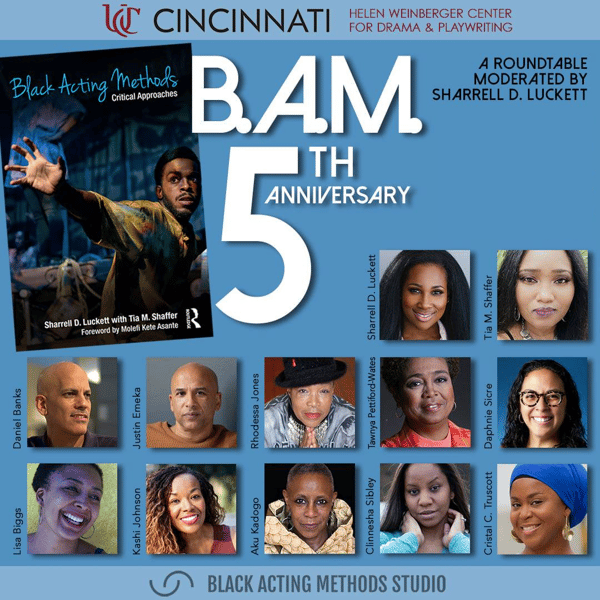 Roundtable participants included: Sharrell D. Luckett (The Luckett Paradigm), Tia M. Shaffer (co-editor), Cristal Chanelle Truscott (SoulWork), Rhodessa Jones (The Medea Project), Lisa Biggs (Rebecca Rice's Feminist Improv), Justin Emeka (Seeing Shakespeare through Brown eyes), Tawnya Pettiford-Wates (Ritual Poetic Drama), Clinnesha Sibley (Afrocentric character analysis), Daniel Banks (Hip-Hop Theatre Initiative), Aku Kadogo (Kadogo Mojo), and Kashi Johnson and Daphnie Sicre (Hip-Hop Theatre Pedagogy).
Sounds amazing, right?
It was amazing and joyous and invaluable. So, what's next? Well, that's where you come in. Yes, you. We're delighted to be able to share key excerpts from the Roundtable with you on Digital Theatre+. I hope that upon viewing this offering, you feel transformed with newfound knowledge on your anti-racist journeys — and you have new ideas for diversifying your theatre spaces and pedagogical resources.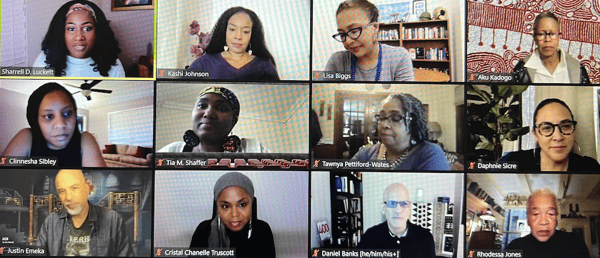 Black Acting Methods 5th Anniversary Roundtable
As for the contributors, we're off to complete the 2nd Edition of Black Acting Methods: Critical Approaches. This work just keeps getting bigger and bigger because of the potential of possibilities in building a new training ethos and landscape for the 21st-century actor.
Enjoy!
To watch Black Acting Methods: Diversity in the Theatre Classroom, simply log in to your account on Digital Theatre+. Not yet a subscriber? Get in touch with a member of our team to unlock access.
Related blogs
Javaad Alipoor on Rich Kids and creating digital theatre
Javaad Alipoor's innovative theatre work sits at the intersection between politics and technology...
Read more
Get the latest teaching tips straight to your inbox
Explore free lesson ideas and inspiration, education news, teaching trends and much more by signing up to regular blog updates!