4 October 2021
Blended learning with Digital Theatre+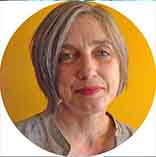 "Aargh!" "Umff!" "Yes!!" Clickety-clack, clickety-clack. "Dr. Bean, I got it!" "I'm ready for the quiz!"
Long, long ago in ed-tech years (2015), these were the daily sounds in my ELA classroom when my students practiced their individualized vocabulary comprehension on a popular, intuitive, and interactive lesson platform. In front of each student was a Chromebook. In front of me was my laptop, logged into the Teacher Dashboard, tracking every student's progress in real-time. I would carry my laptop around the room as I tracked the group as a whole, going up to individual students to give encouragement privately, as in "Ebony, you are rocking the Vocab Game! Give me three more minutes of playing, and then you will be super-ready for the quiz." Occasionally I would yell out, "Word Up!" The students knew to put their Chromebooks to "half-mast" and look at me directly at the front of the room. I'd project an anonymous scoreboard and praise their concentration skills. Several students would invariably high-five each other or say out loud, "Whoa, that's amazing!" at an exceptionally high score, allowing the achievement to be acknowledged without identifying those students who were experiencing a less-than-amazing day.
In short, I give you an example of Blended Learning.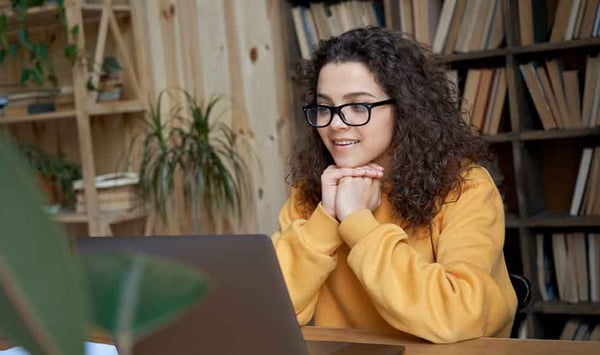 Way back when, blended learning in the classroom consisted mainly of these types of scenarios: after a teacher introduced the goals of the day, students would log onto a learning platform that customized their learning. The teacher would stop the class at certain times to have a group check-in, and they would also circulate among the students to give feedback quietly and directly. Finally, the end of the class might include the teacher's positive reinforcement based on the class progress as a whole: "Everyone was nailing it today. Can't wait to see what you can do tomorrow."
Fast-forward to what also feels like long, long ago: in March 2020, educators all over the US were catapulted into teaching remotely as a result of a national lockdown. All of our classes went online, and simultaneously the regular outlets for children/young adults shut down. There were no more play rehearsals or sports practices, and no one knew how long we would be in lockdown. Like every other teacher, I helplessly watched my students worrying about the pandemic and everything else. Sometimes they would be able to articulate their anxieties during our daily check-in, but I could often see their sadness and fear in their Zoom-ed eyes.
As a theatre teacher who suddenly had 45 minutes to teach online what I would typically have taught in 68 minutes in person, I was incredibly grateful that I had a Great Super-Power: my subscription to Digital Theatre+. DT+ responded to the worldwide lockdown by quickly posting Virtual Classroom Toolkits for Drama and ELA. From a Virtual Learning Guide that offered guidance and practical suggestions, to DT+ resources that would work in a virtual classroom, to a listing of uplifting productions on the platform, I honestly felt as if DT+ had reached out to me and said, "It's going to be okay, completely overwhelmed teacher."
I assigned students short e-learning videos such as Unlocked: Creating a Character. They could watch and complete the interactive questions asynchronously. Students brought their work to our shortened class, and we could actually build upon what they had learned outside of class. Eventually, I began to allot class time up for students to work with each other in virtual breakout rooms. Students collaborated on exercises such as Stan Cafe's "Performing 'Off' and 'On.'" I'd leave it to the group to adopt the typically in-person exercise to our virtual environment. I would pop into the rooms (unannounced, of course) much in the same way I would monitor my students' progress in a Blended Learning environment. There were quite a few guest actors in our breakout rooms, once memorably a confused cow and, most often, bored-with-Zoom-classes younger siblings who were game to play collaboratively. It was a joy to give the students the ability to work at their own pace and with each other, the same type of positive Blended Learning environment I had cultivated long ago.
Even though I felt, as many teachers did, that I did not have a teaching skill set upon which I could depend once we moved to remote learning; in fact, I used my Blended Learning experience, combined it with DT+'s Virtual Learning guidance, and created a creative space for my students. And, possibly, the cow.
Related blogs
7 series to simplify theatre lesson planning and curriculum design
Looking for easy ways to design impactful lessons? To save you time, Digital Theatre+'s Head of...
Read more
Get the latest teaching tips straight to your inbox
Explore free lesson ideas and inspiration, education news, teaching trends and much more by signing up to regular blog updates!