10 January 2022
How to boost your students' speaking and listening skills

Presenting in front of colleagues. Delivering a toast during a celebration. Raising your voice to be heard in a crowded room. Do any of these things make you nervous?
If you answered 'yes', you're not alone. Public speaking is challenging for pretty much everybody. Our listening skills also have their fair share of challenges – remaining focused during a long and complex speech, remaining attentive after lots of different conversations with lots of different people…
Most of us are lucky; the skills we have today were nurtured when we were much younger, during our school years. We all have memories of the presentations we gave in class; the monologues we built, and the ways our group discussions would be organized. These regular interactions and teaching practices lay the groundwork for skills that are used daily in adult life. Yet as teachers return to the classroom after a difficult and uncertain year, many are asking the same questions:
Are today's students getting the same opportunities to develop their speaking and listening skills?
Are they lagging behind their pre-pandemic peers?
It's true that lots of teachers have found the pandemic to have a worsening effect on the existing challenges faced by students.
"Lockdowns have had a substantial impact on many students' ability to communicate in a group," explains Sarah Davies, the author of Talking About Oracy: Developing Communication Beyond the Classroom. "It has taken lots of confidence building and reinforcement to rebuild an environment that encourages communication and sharing ideas."
Fortunately, to address this problem, speaking and listening skills are increasingly prioritized in the classroom. There are lots of different techniques and resources that can support you. Below, we've put together a list of simple tips that will build oral proficiency skills in your students without taking crucial lesson time away from reading and writing.
Despite what it looks like, encourage independent study
We hear you. Independent study doesn't seem like the best way to grow a skillset that is so collaborative. However, one of the easiest ways to improve speaking and listening skills in your students without eating into your lesson time is to encourage independent learning. Better yet, if you have access to resources that you trust, you can provide students with learning materials that you do not have to create yourself. This allows you to spend your planning time according to your own needs.
For example, the Unlocked: Speaking and Listening series provides a series of short, 5 to 7 minute videos covering key components of the curriculum – such as presenting information clearly, collaborating, using digital media, and evaluating a speaker's effectiveness. Each video comes with an accompanying worksheet you can assign to students. Model answers are included in the pack to save time when marking.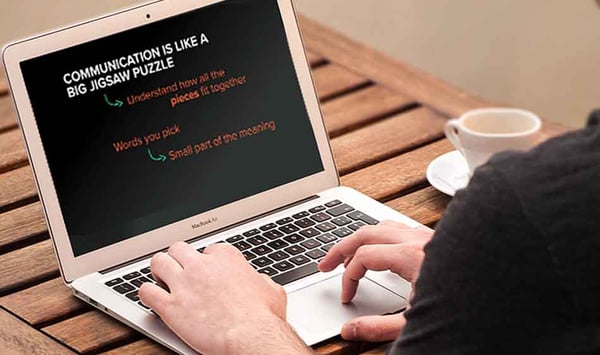 Unlocked: Speaking and Listening on Digital Theatre+
Of course, it's equally as important that your students are practicing their skills in day-to-day life. If you want to strengthen the link between 'learning about' and 'doing', add a flipped learning component. Ask the class to prepare a short summary of what they've learned from the video, ready for discussion with their peers at the start of the lesson. Start your class with one of the collaborative exercises or suggested debates in the worksheet. This means, after receiving the foundations of knowledge independently, your students are ready to put their knowledge into practice.
Make digital technology your ally, not your enemy
Use online platforms and technology wherever you can. This is particularly important when working with students who have spent large chunks of time in isolation from their peers. Anything that can make speaking and listening accessible and fun is worth investigating, and many students are familiar and comfortable with the digital landscape.
For example, many teachers provide introverted or shy students with the opportunity to independently video record their speeches or presentations, to be played in front of the class. Why not take this a step further? Encourage "virtual pen pal" debates, where students are divided into small groups or pairs with opposing viewpoints (this is particularly useful for students who are working remotely, but has great versatility and can be used in class).
VIRTUAL PEN PAL DEBATES
Split the class into small groups of four or less.
Assign each group a "for" or "against" stance on debates of your choosing, or let your students decide this independently.
The "for" side can go first. They are required to submit a 1-minute video recording (TikTok works well) to the teacher. Each member of the group must speak.
The teacher distributes to the "against" side and they are given up to 24 hours to reply with a 1-minute video recording defending their argument. Again, each member of the group must speak.
You can determine how long you want this to go on for; usually, 3 submissions per side is adequate.
Once completed, play all submissions in order and ask the groups to review. Whose argument was the strongest? Why? What skills and techniques did they use to make a persuasive case? What would have been different if the debate had been in person?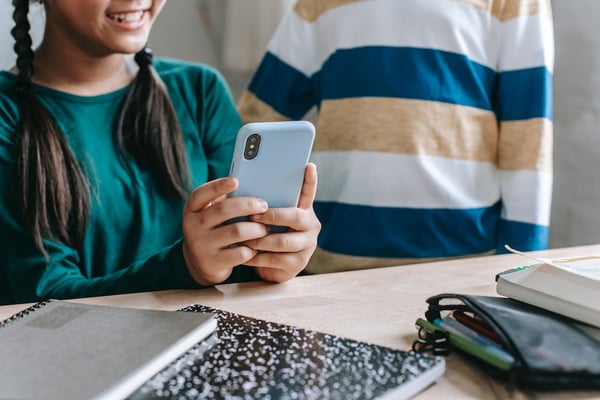 Add to your technique toolkit
The amount of attention that speaking and listening receives in the classroom is variable. For some teachers, it is a core unit in their curriculum. For others, it is passively taught and assessed. Either way, it's worth taking a moment to evaluate the tools and techniques you currently use to build these skills in your students.
There are lots of different examples of best practice – it's very likely you already have a few of them yourself! Use new approaches to supplement the tried-and-tested methods of encouraging oracy skills in your students. For example, if your students are in class, why not try a "Turn and Talk" methodology? This approach allows all students to participate in discussion, rather than only a few students participating in a class-wide discussion.
If you're teaching a piece of drama, why not watch a production? Ask students to pay close attention to the way the actors speak on stage. Encourage your students to vocally express their ideas and opinions around the production, providing a few prompting questions as needed. Was the production an adaptation of the text? What did they change? Did the student find this effective?
As we settle into 2022, new challenges will face our students. As they navigate these new academic hurdles, it's important they can express themselves clearly and that they can listen and learn from the people around them. Fortunately, we can achieve this by utilizing every tool in the education toolbox – exciting and engaging educational content, classroom discussions and of course, your own teaching strategies.
Related blogs
A guide to designing impactful class starters…
Class starters, starters for lessons, bellringers, bell work or 'do-now' activities. Whatever you...
Read more
Get the latest teaching tips straight to your inbox
Explore free lesson ideas and inspiration, education news, teaching trends and much more by signing up to regular blog updates!