1 April 2022
8 educators to follow on social media (and 10 hashtags to check out)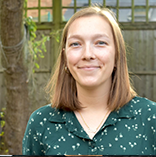 It may be that you're already a social media pro, fully equipped with accounts specifically dedicated to teaching – or you might only just be starting to dip your toe into the ever-evolving worlds of Twitter and TikTok. Either way, we've got you covered.
While it's a near-impossible task to sum up the entirety of the teaching profession on social media, we've searched far and wide to gather a selection of engaging educators we think you'll love.
Whether you're looking for inspiration for your own channels, wondering how to make the leap to using social media in the classroom and engage your students, or simply searching for some good old educator intel, we hope you'll find something useful here.
And if you're only just starting to think about using social media as part of your teaching practice, be sure to check out our blog post on how to use social media in your classroom, which covers a handful of key benefits of using social media for teaching, plus the six platforms to get started on.
---

For All Things EdTech: Shelly Sanchez Terrell (Twitter)
Kicking things off on Twitter, e-learning specialist and #EdChat founder Shelly Sanchez Terrell is a must-follow for all things educational technology.
Shelly's popular page is a hive of relevant news articles, classroom activities and research findings to keep you up to date with all the goings-on of teaching alongside the ever-evolving edtech industry.

For Technology Tips: Class Tech Tips (Twitter and Instagram)
Make the most of technology in your classroom with Monica Burns' channel Class Tech Tips, where she shares countless strategies to help you incorporate tech tools into your teaching!
Monica's weekly podcast also sees her interviewing experts about the latest trends and ideas in edtech, with episodes touching on topics such as boosting collaboration, student-centered learning, and using educational technology for calm and creativity.

For Middle School English: I Am That English Teacher (TikTok)
When middle school English teacher Claudine James realised her virtual students weren't watching the grammar lessons she was uploading for them on YouTube, she migrated to TikTok where her students were already hanging out to share the lessons instead.
Claudine's videos – which cover everything from language and punctuation to social and emotional learning (SEL) and teacher success tips – have since racked up millions of views all around the world, as well as re-engaging her students in their online grammar classes!

For High School English: Mondays Made Easy (Instagram)
High School English teacher Daina shares her experiences as a full-time teacher-author on her popular Instagram page Mondays Made Easy.
Combining her favorite teaching strategies with posts about teacher lifestyle and student wellbeing, Daina's page is the go-to place for English and ELA lesson plan ideas, quick and easy teaching hacks, and all-round feel-good vibes.

For Departmental Fun: OSA Presents (TikTok)
The online home of the Performing Arts Faculty at Ormiston Sudbury Academy, OSA Presents is an incredible example of how a department can make the most of social media platforms to interact with their students online.
Whether hopping on trending dance trends, sharing classroom work with their followers or putting a witty spin on school rules, this is a perfect example of how to engage your students online while having tons of fun in the process.

For Musical Theatre: The M Tea (TikTok)
Theatre teacher and songwriter Brett Boles is another fantastic example of a teacher who's leveraging the power of social media to share his knowledge and passion with the world, by founding his own TikTok series The M Tea.
In short, 30-second clips, Boles unpacks well-known songs from musical theatre, explaining the composer's choices and why they work so well from a songwriter's perspective. The M Tea is a great example of how you can use social media to share bite-sized snippets of knowledge with your students – and who knows, maybe even 300k odd fans as well!

For Light Relief: Teacher Goals (Twitter and Instagram)
Teaching may well be one of the most rewarding professions, but there's no doubt it can also be one of the most difficult; from tight budgets to endless marking, there's all manner of things demanding your attention. That said, we all need a little light relief every now and then – and that's where @TeacherGoals comes in.
"Highlighting what's funny, frustrating, and fantastic about education," the Teacher Goals pages are packed with funny memes and relatable posts guaranteed to brighten your feed and give you and your colleagues a laugh or two in the staffroom.

Last but not least…
We'd be remiss to write an article about accounts to follow on social media without giving a cheeky shout out to our own pages, so if you haven't already be sure to stay up to date with all things Digital Theatre+ by following us on Facebook, Twitter, LinkedIn and Instagram!
By clicking that follow button, you'll be the first to hear about new content on our platform, plus exclusive online events and Digital Theatre+ news.
---

As well as following key educators, it's also worth taking a minute to search relevant hashtags to uncover even more useful content. Get started with our list of ten hashtags to check out, covering everything from teaching resources to professional development.
10 hashtags to check out
Related blogs
Teaching Theatre: top 5 blog posts of 2022
Searching for some new teaching inspiration? In need of some ready-to-go practical activities to...
Read more
Get the latest teaching tips straight to your inbox
Explore free lesson ideas and inspiration, education news, teaching trends and much more by signing up to regular blog updates!