6 December 2021
How to use social media in your classroom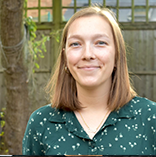 Whether you're an expert on all things social media or still scratching your head trying to figure out what TikTok is, there's no denying that platforms like Facebook, Twitter and Instagram pack a powerful punch. And while getting to grips with them may feel overwhelming at first, there's a whole host of benefits to be gained from using social media in your classroom.
1. Connection
Social media is an amazing tool for staying connected and, in today's distance-learning world, connection is more important to students than ever.
Whether you're teaching in person, remotely, or using a hybrid model, introducing social media into your teaching will give your students new ways to connect and interact with each other when learning from home, as well as having the potential to improve your relationship and communication with your students too.
2. Creativity
Secondly, social media is a great way to kickstart your students' creativity and encourage new ways of working. Visual platforms such as Instagram, TikTok and YouTube give students endless opportunities to work together and expand their creative horizons – whether that be in filmmaking, photography, editing, music mixing and more.
3. Engagement
Since your students are likely already active on social media, meeting them in that space is a surefire way to get them engaged in their learning. You may find that students are more responsive to assignments on social media than elsewhere, and potentially feel more confident to share their ideas on a platform that they already feel comfortable using.
Showing your students that you're keen to introduce platforms that they find engaging is a great way of getting them on board with projects, and the quality of work is likely to be much higher when they're excited about what they're working on. Everybody wins!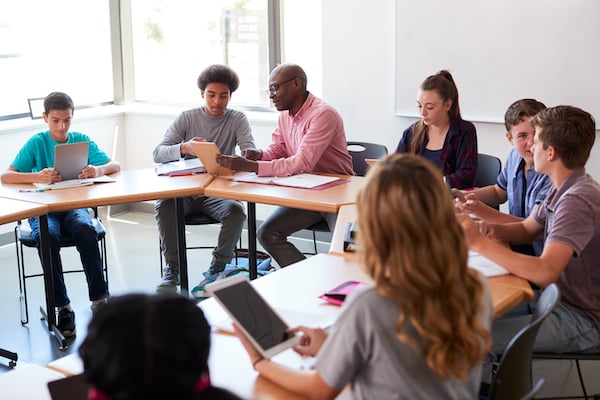 Six platforms to get started on
From Facebook and Instagram to Twitter and TikTok, the landscape of social media is ever-evolving. Take a look at some of the key platforms below, and start thinking about ways you can use them to engage your students or enhance your teaching.
Note: Privacy on social media is paramount, so if you're at all concerned don't forget that each of these platforms allows you to create private accounts, meaning only the people you accept as followers will be able to see what you're posting.
If students don't already have an account on the platform you're using, or want to keep their account for school separate from their personal one, they can create a new profile with their school email address which can always be deleted when they no longer need it.
1. TikTok
Let's dive in at the deep end; if you teach teenagers, chances are you've heard of TikTok. It may be that your only experience of this platform so far is telling students off for watching seemingly endless videos in class, but with such a creative tool you can certainly leverage your students' interest in it for educational purposes too.
Young people love making their own films on TikTok, so why not switch things up by setting them a video assignment for their next homework task? Have your students create their own short videos and submit their creations via a set class hashtag so they can all enjoy each other's submissions.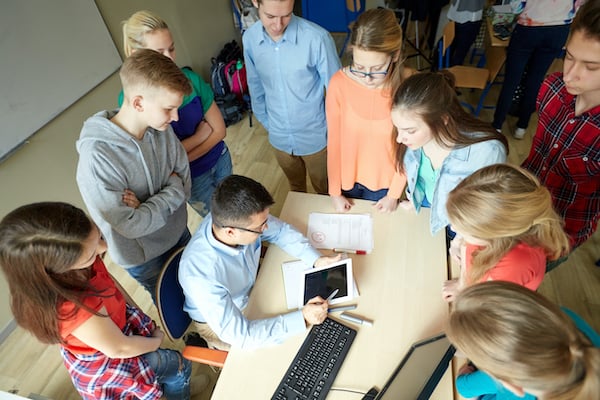 You could also set up a class or department TikTok account as a way to communicate with your students, posting bite-sized lessons or useful tips on the platform to help while they're learning from home. And if you've never used TikTok before, don't worry – the greatest likelihood is that your students are already experts on the platform and will jump at the chance to show you how it works. Let them know you're interested in their ideas too – you'll likely be amazed at what they come up with!
2. Facebook
Moving into more familiar territory, one of the social media sites you're probably more familiar with is Facebook. While many younger students don't tend to hang out on this platform anymore (favouring the likes of the more photo and video-based apps like TikTok, Instagram and Snapchat instead), there's still a lot that you can gain from it – particularly when it comes to Facebook groups.
There's a Facebook group for anything and everything these days, and they're a great place to connect with fellow educators around the world to trade ideas and inspiration. Try searching for a topic you're interested in – for example, 'English Teaching Resources', 'Drama Teaching Resources', or even something more specific like 'Teaching The Crucible' – then toggle to 'Groups' on the left-hand toolbar. You'll find a huge community of groups discussing topics and sharing resources relevant to the topics and texts you teach.
3. Twitter
Twitter's another great place to network with teachers, particularly through hashtags and Twitter chats where educators get together to discuss a particular topic.
Check out #EdChat at 7pm EST on Tuesdays and Thursdays for a generic education chat, or #ArtsEd at 7.30pm EST on Tuesdays to connect with fellow arts teachers. If you teach English, try following @EngChatUK on Twitter and tuning into #EngChat at 8pm GMT on Monday nights! If you're not able to join a chat live, not to worry – you can always look back on the hashtag at any point during the week, or even keep a note of key hashtags to check out every once in a while.
There's a ton of Twitter chats happening every week, so have a search around and see what you can find. The world (or Twitter, at least) is your oyster!
4. Instagram
Instagram is a much more visual platform, and the great news about this one is that your students are likely already using it to share photos and videos with their friends.
Get started by creating an account and/or hashtag for your class or department, and encourage your students to follow them both. This automatically gives you a quick and easy way to communicate with them, whilst also opening up opportunities to incorporate Instagram into your classes themselves.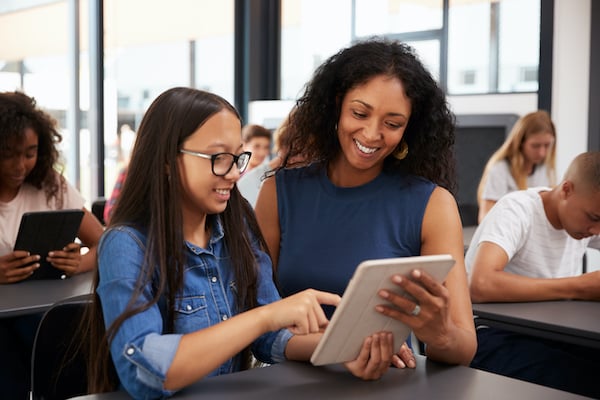 Alongside posting relevant information for your students on your account such as event posters, homework reminders or engaging resources (Digital Theatre+ productions, anyone?), you can also use your Instagram account to share photos from class assignments and projects. Try setting a tableau exercise, for example, and have each group submit their photos to be shared on Instagram, or encourage homework submissions via the platform if they're creating something visual like a costume or set design.
5. Pinterest
Pinterest might seem a slightly more unusual choice for the classroom, but if your students are working on a technical theatre project or in the planning stages of a performance, it's a great place to gather visual ideas or create mood boards.
You can create shared boards where multiple people can contribute by pinning images, so you could have different boards for each class or group that's working on a project. Pinterest also allows you to create different sections within each board for greater organisation – if you're working on a performance, try creating sections for costume, set, character inspiration and more to get the creative juices flowing.
This sort of thing could also work well for a fun homework assignment or even an assessment – set students the challenge of creating their own Pinterest board for a certain production, character or even genre of performance and see what they come up with!
6. Edublogs
Last but not least, you can't go far wrong with a class blog (or blogs!). Whether you're assigning blog posts as part of an assessment or just want to use it as a reflection tool after class, blogging is a great outlet for students to develop and hone their writing skills.
Get started by checking out the Edublogs platform – powered by Wordpress, it has a number of built-in features that make it perfect for classroom learning, including class management tools, private teacher feedback, and multiple options for privacy to ensure you're keeping your students safe.
Create either a single blog as a shared class project and invite students to contribute their own posts, or set blog writing as an assessment tool over the course of a term. Students could write a post a week as homework, and by the end of the year, they'll have a collection of posts to look back on and see how far they've come!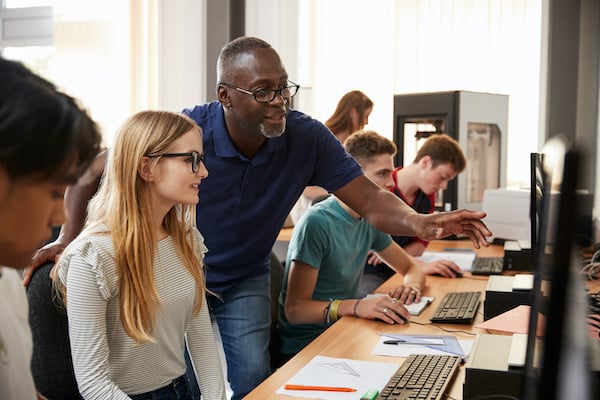 While getting to grips with social media can feel like quite the investment when you're just getting started, the potential returns for both you and your students are endless.
We hope you've found something here that piques your interest – and while you're at it, don't forget to give us a follow at @DT_Plus on Twitter and @digitaltheatreplus on Facebook and Instagram to keep up with all things DT+.
Related blogs
How to boost your students' speaking and listening skills
Presenting in front of colleagues. Delivering a toast during a celebration. Raising your voice to...
Read more
Get the latest teaching tips straight to your inbox
Explore free lesson ideas and inspiration, education news, teaching trends and much more by signing up to regular blog updates!