8 August 2023
These new features and content are guaranteed to enhance your lessons!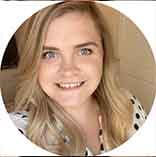 Kick off the new school year with a fresh set of resources that have been carefully designed to help engage students as they transition back to school after the summer break. In this blog, we give you a sneak peek at some of the time-saving, grade-boosting resources now available. Plus, you'll see the plethora of enhancements that have made your experience whilst using Digital Theatre+ even easier!
New Captivating Content
Our resource library is growing all the time. We receive regular feedback from teachers like you and add content in line with your curriculum needs and what will help you engage students. Here is just a small preview of what is new from Digital Theatre+!
Daily Lesson Plans:


Get fresh teaching ideas at your fingertips, with the all-new Daily Lesson Plans! Every day from Monday to Friday you'll get access to a brand new lesson plan, designed to align with your curriculum. These 50-minute, ready-to-use plans save teachers so much time in structuring engaging lessons on the skills and topics you're teaching.

Short Stories:
Introducing the brand new series of e-learning videos on Short Stories. Teachers get everything they need to bring key moments of short stories to life through engaging recitals and educational analysis, getting both videos and the written text to use in their lessons. Popular stories include Fish Cheeks by Amy Tan, The Tell-Tale Heart by Edgar Allan Poe, The Hand by Guy de Maupassant, and many more.

Class Starters:


Sparking creativity at the beginning of class has never been easier. Digital Theatre+ now offers an array of class starter videos, designed to kick off lessons with engaging activities that pique students' interest, kickstart your lesson, and set a positive tone for the entire class. For more information about how to use them, check out this blog on Class Starters!
Animal Farm:
If you're teaching George Orwell's classic novel, Animal Farm, then you're in luck! With a production from the National Youth Theatre, a study guide to not only help understanding of the text but boost analysis skills too, a lesson plan to save you valuable prep time, and an entire e-learning series dedicated to the text, perfect for engaging all learning styles. Covering theme, character, language, setting, and structure, you will have all the tools you need to engage students with this text.
New Time-Saving Features
Not only are there amazing new resources available, but finding and using them has never been easier, with our all-new features!
Search and Filter:


You can access thousands of resources for your lessons with Digital Theatre+, and it is a breeze to find them using advanced search and filtering capabilities. Teachers can now easily pinpoint the exact resources they need, whether it's a specific play, character, theme, or topic. This time-saving feature ensures that valuable teaching time is maximized and students can quickly access the relevant material.

Bookmarking:




Keeping track of important content is a walk in the park with this new feature. Digital Theatre+ now allows users to bookmark their favorite plays, scenes, or lesson plans. Teachers can curate their own collections, making it effortless to revisit and incorporate specific materials into their teaching plans. This feature not only saves time but also ensures seamless lesson preparation.

Share Functionality:


Collaboration and knowledge-sharing are essential components of effective teaching. Digital Theatre+ has introduced enhanced sharing features that allow teachers to effortlessly share their curated content with colleagues or students. Teachers are using the feature to set homework, support with cover lessons, or simply to say, "I found this resource and I thought you'd find it useful"! Want to know more about this feature? Check out this blog!
If you want to learn more about the latest additions to Digital Theatre+, get a bespoke tour of the platform to discover how we can save you time in planning engaging lessons on the texts and topics you teach today!
Related blogs
Take control of the content your students can see with this new feature
Thanks to our new Content Controls functionality, you can take full control over the selection of...
Read more
Get the latest teaching tips straight to your inbox
Explore free lesson ideas and inspiration, education news, teaching trends and much more by signing up to regular blog updates!