12 September 2022
Marc Rees' Now The Hero and the impact of site-specific theatre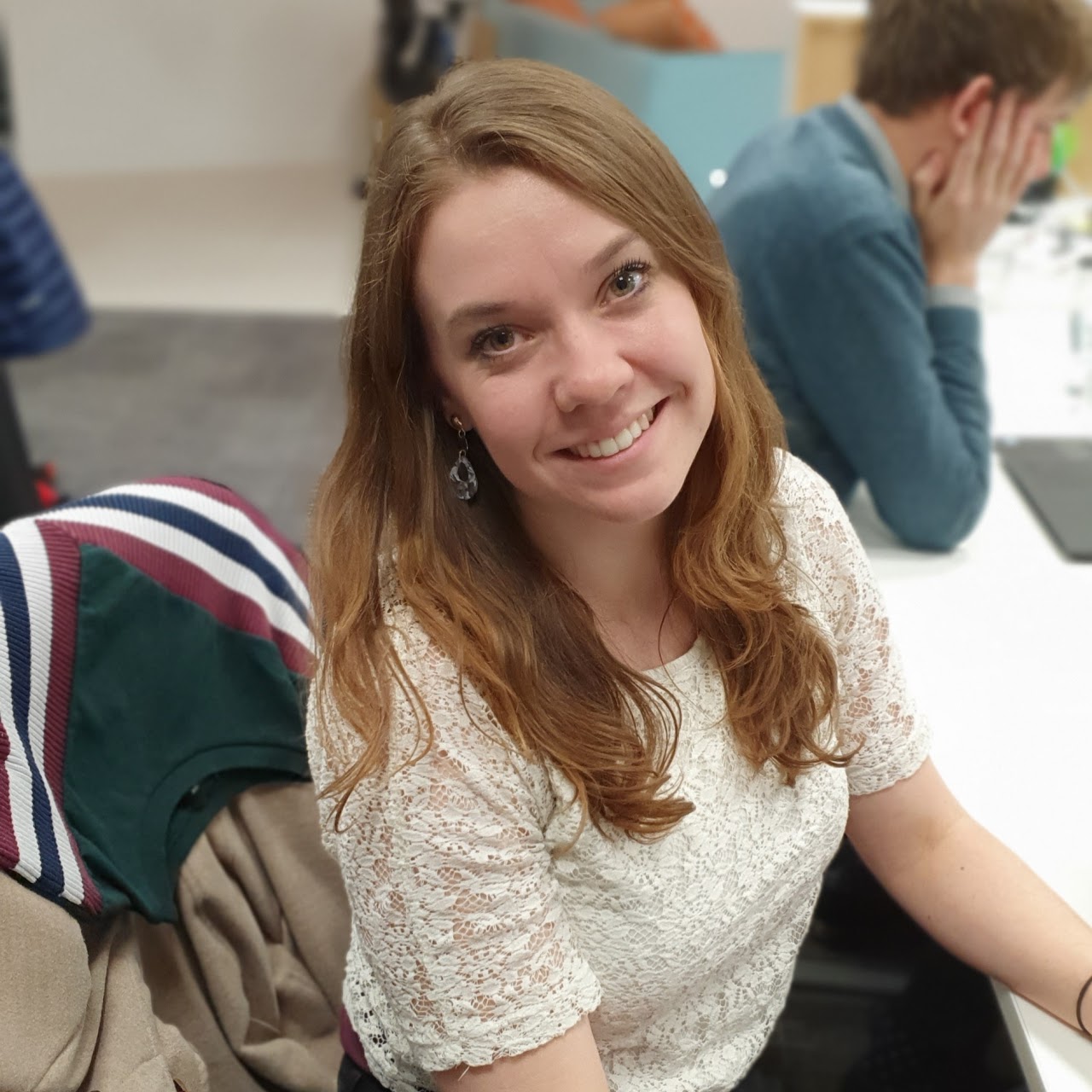 When teaching or studying site-specific theatre, you might assume that the most important part of this learning experience is actually being on location in the heart of the performance.
But what happens when you can't be there in person? Is it possible to understand the impact of site-specific theatre fully if you can't be on-site yourself? What are the losses and gains of capturing performance on film when the style of theatre itself is primarily about location and embodiment?
Let me introduce you to Now the Hero.
Introducing Now the Hero / Nawr yr Arwr
Commissioned by 14-18 NOW, the UK's arts programme for the First World War centenary, Now the Hero – or Nawr yr Arwr in Welsh – is an epic site-specific and immersive piece of theatre combining three interweaving tales of war: Celtic, World War I and contemporary warfare. Inspired by the medieval Welsh poem 'Y Gododdin' by Aneirin, Frank Brangwyn's British Empire Panels, and a serving soldier from Swansea, each tale brings together scenes, meditations and reflections on war and peace.
As a native Welsh speaker, I was overjoyed to hear that we were going to be publishing this bilingual production directed by Marc Rees. Rees is an internationally renowned interdisciplinary artist, curator and director, whose work focuses on place and community – two essential elements at the very heart of this piece. The result of this work is a series of performances, installations, music, dance and protest in which audiences witness warriors emerging from the sea, experience an immersive requiem in a concert hall, and watch an acrobat walk the face of a clock tower high above the ground.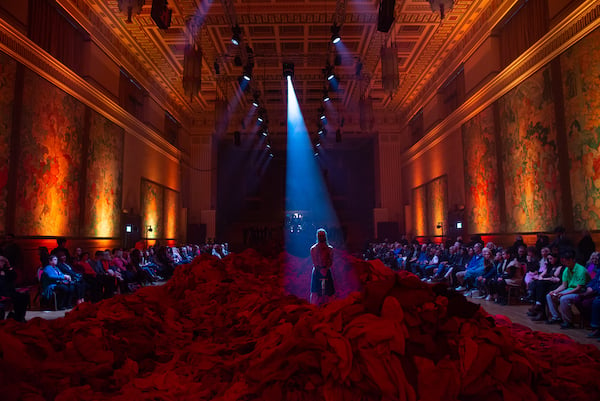 Now The Hero © Warren Orchard
What makes this particular production on Digital Theatre+ so exciting for students and teachers is the fact that it also includes insights from Rees about his creative process and practice. He discusses the context and methodology behind each part of the performance, elaborating on his approach to theatre-making and the challenges around creating site-specific performance. Now the Hero provides an opportunity to view and analyze site-specific performance across various locations (a beach, a street, a council chamber), but it also offers an intimate and exclusive one-to-one with a theatre-maker on the field (literally) which is every bit as insightful as being there in person.
Had it not been for that additional material, I wouldn't have known how this landmark production came to be, the intricate details and challenges of reimagining a location as a stage, or the history and meaning behind each minute detail which was carefully thought out by its creator. Landscape is used to drive the 'dramaturgical arc of the performance', to tell a story, enhance meaning and bring together a community of people in one place; as Rees says when the audience protests against nuclear war in part 2, 'The city was [...] the perfect place for play and dialogue between performer, artist and audience which is made up primarily of locals, residents and passers-by that created a collective identity.'
Set in Wales, the piece is immersed in Welsh history – again, something I wouldn't have known much about (shame on me!) without Rees's insights. I wouldn't have known that the map drawn on the beach by the Peace Protester (played by Welsh performer Eddie Ladd) was of the First World War practice trench system in Pembrokeshire, or that the former slip bridge where the Peace Protestor recites lines from 'Y Gododdin' was re-opened and re-used specifically for this performance. In fact, many of the locations used in this piece were opened up to the public, offering a glimpse into areas they had never seen before or wouldn't have had access to had it not been for Now the Hero.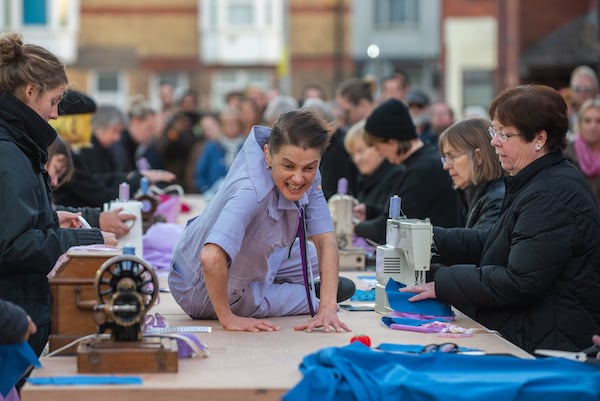 Now The Hero © Warren Orchard
Welsh language
As one of the oldest pieces of Welsh literature, the 6th-century poem by Aneirin is a series of elegies to the men of the Brittonic kingdom of Gododdin who lost their lives in Catraeth against 100,000 Anglo-Saxon soldiers. Possibly one of my favourite sections in part 2 is when the Cyd Adrodd, made up of a diverse group of local women, chants 'tri chant, chant, chant' [three hundred, hundred, hundred] in addition to the original poem. They continue to repeat this phrase as the World War I soldiers march up the street with the ghost tank as if the soldiers are marching to the rhythms of the three hundred warriors who died before them.
Place and community. History and conflict. Now the Hero is an excellent and surprising example of how one can explore, engage with and experience site-specific theatre digitally.
Note: Welsh translations of 'Y Gododdin' by Aneirin and the peace messages from the Urdd Gobaith Cymru can be found in this supporting resource.
Questions for discussion
Pick one of the many locations in the production. How does this location impact or enhance the narrative?

How does the character of the Peace Protester provide a counter-narrative to the contemporary soldier's tale?

Who is the 'hero' in Now the Hero's

title and why?



Explore more site-specific and immersive productions on Digital Theatre+
The Container tells the story of a group of asylum seekers being smuggled across Europe inside a shipping container, seeking refuge in England. The performance was captured inside a real shipping container outside the Young Vic Theatre.
Mobile

by The Paper Birds explores how the past can shape the future as inanimate objects come to life and memories are projected onto the walls of a caravan where the production is set.
Peter Grimes on the Beach

– you might be able to guess where this one is set!

Want to learn more about these resources and how they can support you and your students? To find out more, get in touch with a member of our team today.
Related blogs
A Night at the Theatre: Looking back at life-changing performances
We asked a handful of Digital Theatre+ friends and associates with long theatre-going careers to...
Read more
Get the latest teaching tips straight to your inbox
Explore free lesson ideas and inspiration, education news, teaching trends and much more by signing up to regular blog updates!