5 December 2022
Teaching Theatre: top 5 blog posts of 2022
Searching for some new teaching inspiration? In need of some ready-to-go practical activities to get your class engaged in drama? Look no further – we've rounded up our five most popular blog posts of 2022 in one easy-to-access post.
From icebreaker activities and devising exercises to drama games and social contracts, each of these posts has already got the seal of approval from drama teachers just like you – so all you need to do is dig in to find inspiration for your next lesson!
Top 10 icebreaker activities for getting back in the classroom
Take your pick from a range of fun, team-building icebreaker activities designed to ease your students into drama class with our most popular blog post!
Fostering key skills in collaboration, creativity, and confidence, these exercises will help you to focus your students, build ensemble, and create a space in your classroom where students feel comfortable and confident to participate.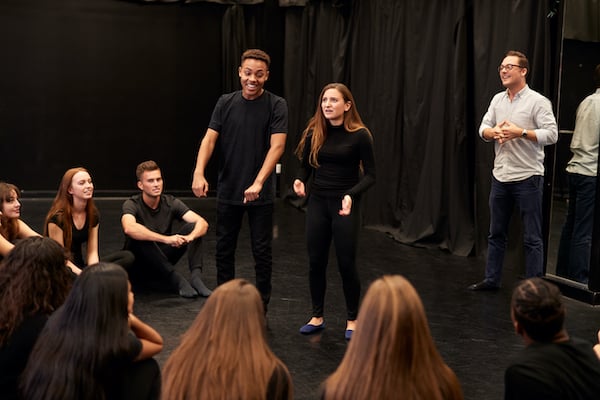 Devising theatre: top 5 exercises for your drama classroom
Devising is perhaps one of the trickiest skills for a drama student to master – but also one of the most fun. It requires playfulness, a sense of adventure, intense collaboration, and a willingness to try, fail, and try again.
Explore five devising ideas with this blog post, designed to spark creativity and imagination in your classroom and get students motivated to start creating work from scratch.
Top drama games to play with your class
Let's face it: playing games is one of the most fun parts of drama class. They're the perfect way to shake off the cobwebs while uniting students before getting started with your lesson.
There's also more to a great drama game than just having fun – these activities are an ideal way to build key theatrical and 21st-century skills, including creativity, collaboration, and focus. Check out a selection of our favourite games in this popular post.
Teaching Shakespeare: 5 practical activities to engage your students
What if we could take the stigma away from Shakespeare? Get started with these five fun activities to help make your lessons more accessible and interesting.
These work for all age groups and levels of learners, and are a great way to get your students engaged with Shakespeare.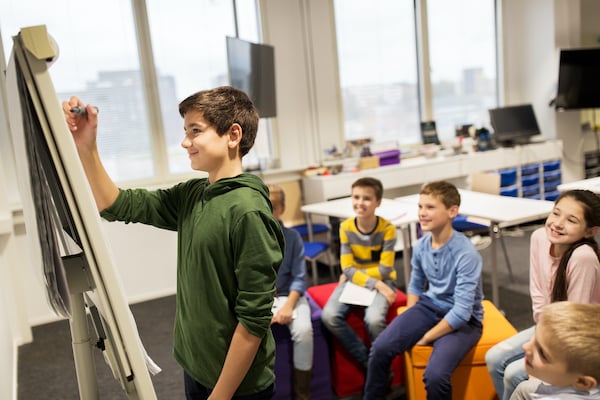 How to create a social contract for your classroom
Thinking about how to spend more time teaching and less time focusing on behaviour management? Try introducing a class social contract – an agreement between you and your class on a set of expectations which you create together and all sign.
A social contract is a great way to bring your class together and create a collaborative learning environment in your classroom. Find out how to create one in this blog post – and be sure to let us know how you get on!
Related blogs
Watch Kinky Boots, 42nd Street and more on Digital Theatre+
Got a class full of musical theatre fans? Thanks to our exclusive educational partnership with...
Read more
Get the latest teaching tips straight to your inbox
Explore free lesson ideas and inspiration, education news, teaching trends and much more by signing up to regular blog updates!