24 May 2023
Celebrating Educational Excellence: Digital Theatre+ Awards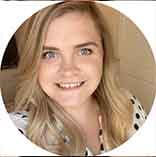 We work with lots of amazing educators who are inspiring students with innovative approaches to their teaching, so how do we recognize them?
Enter The Digital Theatre+ Awards! These awards are for teachers, schools, and districts to recognize the outstanding achievements of educational institutions and individuals who have embraced digital resources (especially Digital Theatre+, of course!), to create outstanding and engaging learning environments. In this blog, we celebrate our winners in various categories and highlight their remarkable contributions to education.
DT+'s Most Collaborative District:
The 'Most Collaborative District' award celebrates the district that has demonstrated exceptional collaboration among its schools. These districts have taken the initiative to pioneer the use of district-wide digital resources, such as Digital Theatre+. By promoting the sharing of best practices and fostering a collaborative environment, these districts have elevated the educational experience for all students in their district.
Winner: Houston ISD, Texas
"The best thing about Digital Theatre+ is access to world-class theater from around the world, incredible resources at your fingertips, and being able to give theatre Teachers a tool to point to something and say 'this is this thing I'm talking about, here's an example that says it better than I can'" - Fine Arts Curriculum Specialist for Theatre, Houston ISD
DT+s Community District Award:
The "Community District Award" acknowledges the district that has led the charge of our vibrant community of schools dedicated to inspiring students through the arts. This district has recognized the transformative power of arts education and has implemented initiatives that foster creativity and engagement across all their schools. Their commitment has benefited teachers and students alike!
Winner: Guilford County Schools, North Carolina


DT+'s Most Collaborative School:
The 'Most Collaborative School Award' recognizes the school that exemplifies exceptional collaboration among its departments. These schools have embraced cross-curricular digital resources, such as Digital Theatre+, to integrate arts education into various subjects. By fostering collaboration among teachers and promoting interdisciplinary approaches, these schools have created a holistic learning experience that enriches students' learning.

Winner: Concord Carlisle Regional High School, Massachusetts


DT+s Community School Award:
The "Community School Award" honors the school that leads the way within our community of teachers dedicated to inspiring students through the arts. This school has created a supportive and engaging environment that utilizes the arts to get the best results. This school has witnessed increased student engagement and a deeper understanding of what they're learning by creating a sense of community among teachers and students.

Winner: Edison High School, Fresno USD, California


DT+'s Most Innovative Teacher:

The 'Most Innovative Teacher" Award celebrates teachers who utilize their creative flair to provide innovative lessons that inspire and captivate students. This teacher has leveraged digital resources like Digital Theatre+ to create dynamic and interactive learning experiences. Their ingenuity has reimagined traditional teaching methods and unlocked new avenues of student engagement and learning.

Winner: Matthew Horohoe - Osceola County School District, Florida
DT+'s Dedication To The Arts Award:
The "Dedication to the Arts Award" acknowledges the teacher who showcases an unwavering commitment to using the arts to inspire students of all abilities. This teacher infuses creativity into their teaching practices, nurturing students' self-expression, and cultivating a deeper understanding of their subject.
Winner: Laura Sheridan, English Teacher, Meadowbrook Alternative Program, Bellmore-Merrick CHSD, New York
Many congratulations to all of our winners! Should your district, school, or a specific teacher be a winner? You can nominate any of our categories by filling in this award nomination form.
Related blogs
Teaching English: top 5 blog posts of 2022
From key literary topics such as poetry and Shakespeare to 21st-century skills like speaking and...
Read more
Get the latest teaching tips straight to your inbox
Explore free lesson ideas and inspiration, education news, teaching trends and much more by signing up to regular blog updates!