6 February 2023
New productions from BroadwayHD!
Thanks to our exclusive educational partnership with BroadwayHD, we're thrilled to welcome eight new productions, many of which can only be found on Digital Theatre+!
From show-stopping musicals to gripping dramas, and with a range of titles suitable for different age groups, you're sure to find an exciting new title to delight your students.
Read on to discover recently added productions, or click here to see the full BroadwayHD collection on Digital Theatre+.
Jason Robert Brown's musical explores the relationship between two New Yorkers who fall in and out of love over five years. Novelist Jamie and struggling actress Cathy retell the story of their relationship from different timelines: Jamie's story starts at the beginning, while Cathy's begins at the end.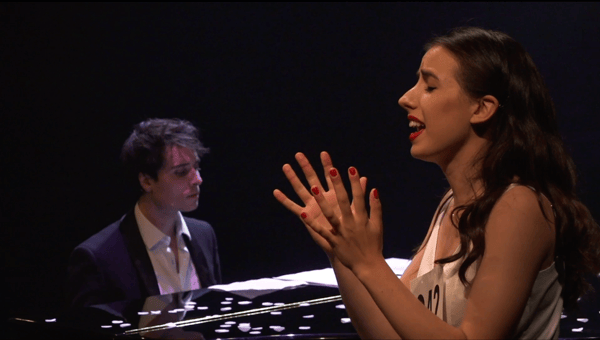 Oli Higginson (Jamie) and Molly Lynch (Olivia) in The Last Five Years | The Last Five Years | BroadwayHD © Pamela Raith
This musical play within a play follows a troupe of street performers sharing their own journeys while also telling the story of a young girl arriving in the US to find her long-lost father. Captured live at Ugly Duck in 2021, this gritty fairy-tale set in contemporary New York shows the dark side of the American dream.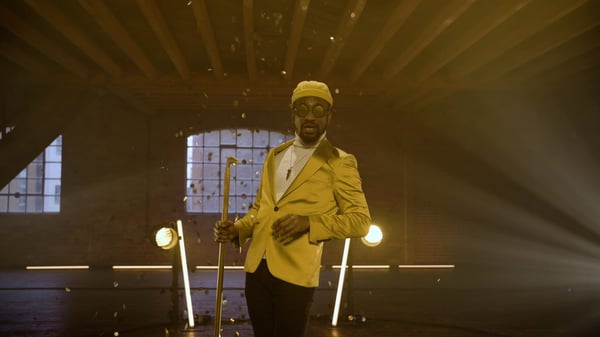 Newton Matthews (Street Singer) in BKLYN - The Musical | BroadwayHD © Sam Diaz and Dean Johnson
Perfect for younger learners, and inspired by J.W. Goethe's fantastical poem, this family-friendly musical takes us into the magical world of a sorcerer and his headstrong daughter. Captured at the Southwark Playhouse in 2021, this play explores the importance of love and family, as father and daughter learn to work together.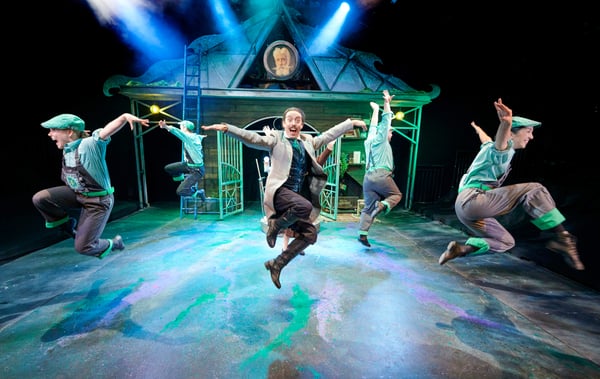 Various cast members in The Sorcerer's Apprentice | BroadwayHD © Geraint Lewis
Inspired by close-harmony 'guy groups' of the 1950s, this musical follows four high-school friends, known as The Plaids, as they return from the afterlife for one last chance at musical glory. Filmed at Columbia Square in 2008, this performance is narrated by Tony Award-winning David Hyde Pierce and features nostalgic hits from the fifties.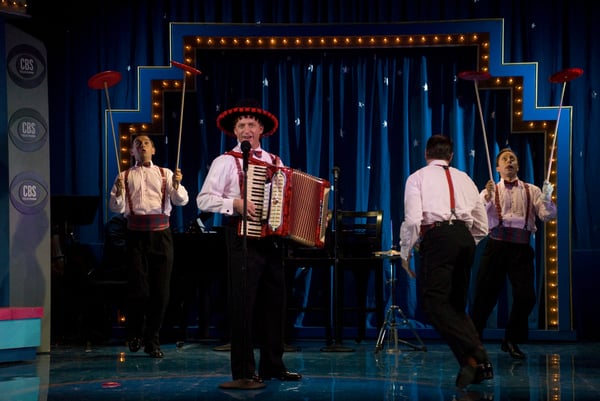 Larry Raben (Sparky), Stan Chandler (Jinx), David Engel (Smudge) and Daniel Reichard (Francis) | Forever Plaid © BroadwayHD
I Love You, You're Perfect, Now Change
Written by Tony Award winner Joe DiPietro, this witty musical follows the ups and downs of modern love from first dates to marriage, children and beyond. Captured live at The London Coliseum in 2020, this intimate play is the second-longest running off-Broadway musical and explores the secret thoughts of those who have loved and lost.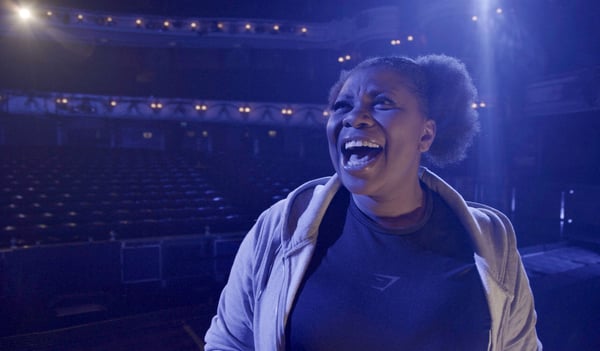 Brenda Edwards in I Love You, You're Perfect, Now Change © BroadwayHD
Maltby and Shire's hilarious musical explores the hardships of modern love with a captivating journey through romance, unrequited love, and obsession. Captured live at the Charing Cross Theatre in 2021, this charming production has been reimagined for a new generation, sharing relatable struggles across over 20 songs.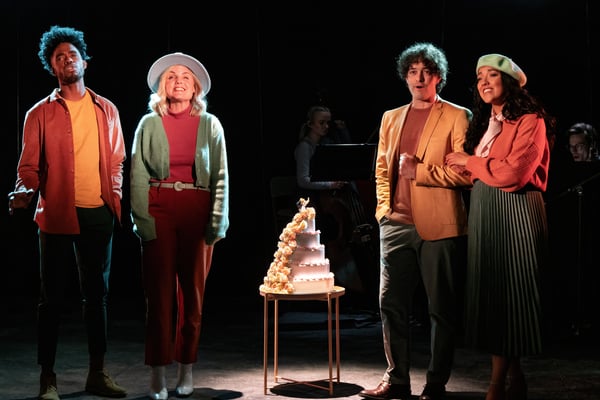 Dalton Harris, Kerry Ellis, Lee Mead and Grace Mouat in Maltby & Shire's Closer Than Ever | BroadwayHD © Bonnie Britain
Created by performance artist and clown Slava Polunin, this Tony-Award-nominated production is a mix of pantomime and physical theatre that creates a surrealist spectacle accessible for all audiences. Captured at Le Monfort Theatre in 2010, this dreamlike production uses the art of clowning to show the silliness of everyday life.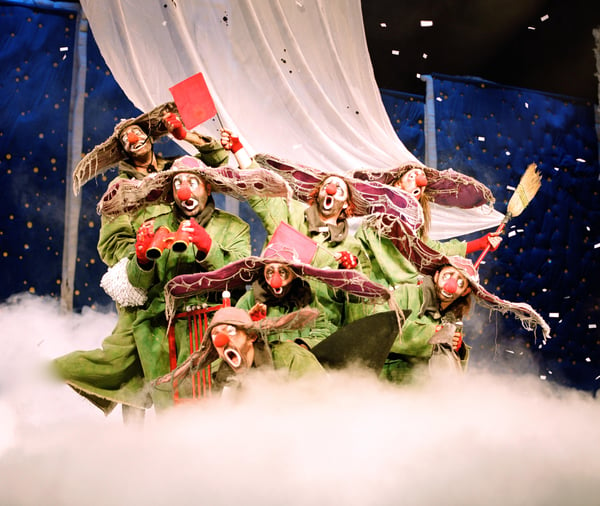 Various cast members in Slava's Snowshow | BroadwayHD © Vladimir Mishukov
Stephen Schwartz's Snapshots: A Musical Scrapbook
This original musical brings to life a collection of songs from some of the world's best-loved musicals, telling a story of love and the importance of trusting our hearts and memories. Captured at the Contemporary Theatre of Connecticut in 2021, this musical features over 24 of Mr Schwartz's songs, including from musicals such as Wicked, Pippin and many more.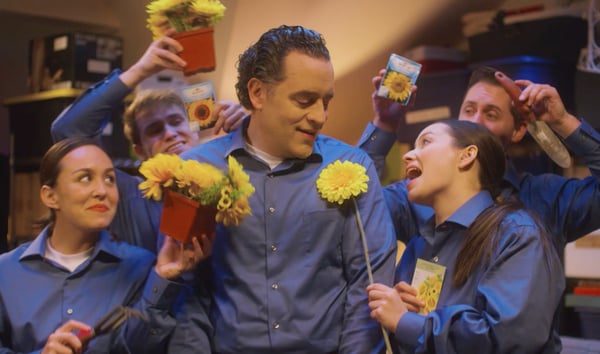 Various cast members in Snapshots: A Musical Scrapbook © Broadway HD
If you're not yet a Digital Theatre+ subscriber, you can explore the full BroadwayHD collection here.
Already a subscriber? Click here to access these titles on the platform.
Related blogs
Watch Kinky Boots, 42nd Street and more on Digital Theatre+
Got a class full of musical theatre fans? Thanks to our exclusive educational partnership with...
Read more
Get the latest teaching tips straight to your inbox
Explore free lesson ideas and inspiration, education news, teaching trends and much more by signing up to regular blog updates!