4 October 2021
Resources to engage younger learners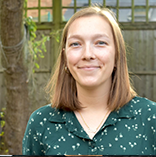 With social media now a permanent fixture in the lives – and screens – of most students, it's no surprise that attention spans are getting shorter and shorter, making it increasingly more challenging for teachers to keep younger learners engaged in class.
"I've been teaching for 15 years, but old ways of teaching are not necessarily exciting in the way that they used to be," says Lucy Cammack, Leader of Drama at Bourne Community College in West Sussex, England. "I've been adapting and changing the way that I teach, and Digital Theatre+ was one of the things that I wanted to bring in."
In order to engage and excite students these days, especially when introducing new topics or ideas, it's important to provide an array of resource types to keep things fresh while catering to different learning styles. Below you'll find a range of relevant productions, guides and video resources – all available on Digital Theatre+ – to help you engage younger learners and start building key skills.
Productions
Whether it's Shakespeare, Miller, or a more contemporary playwright, one of the trickiest things about engaging students with dramatic works is bringing the text to life in the first place. Shakespeare in particular can be notoriously tricky to understand if you've never seen it performed; from archaic language to page-long soliloquies, there's a lot to digest that you just can't get while working solely from the text. As such, productions are a great way to ease students in.
Try starting with Henry V, a short live action film on Digital Theatre+ specifically adapted for children and younger learners (and narrated by a familiar face – or voice, we should say – from the Marvel universe, Mr Tom Hiddleston)! The film follows WillShake, a storytelling boy who embarks on his first journey to share the tale of Shakespeare's historical play.
If you've got time for a longer production, check out The Comedy of Errors, devised for schools and families by the Royal Shakespeare Company and award-winning theatre company Told By An Idiot. Captured in London, the production makes use of a pared-down script to support students' understanding of the text, plus props, live music and physical comedy to help convey the story.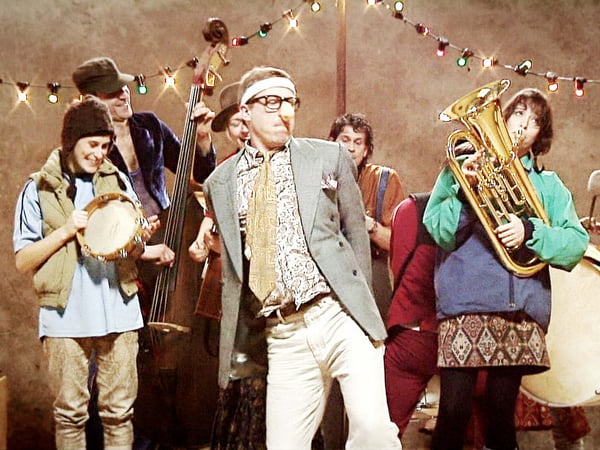 The Comedy of Errors © Ellie Kurttz
Alongside our Shakespeare selection, you also can explore a wide range of productions of key dramatic texts from exciting theatre companies around the world, plus a range of show-stopping musicals straight from Broadway and the West End!
Video resources
Since your students are likely already watching video clips outside of school on TikTok, Instagram and Snapchat, why not introduce this medium in the classroom as well? Bite-sized video resources are a fantastic learning tool for students who may need a little extra guidance, or to set as homework to kickstart independent learning.
Continuing with the Shakespeare theme, the At Home with Shakespeare mini-lessons are a great place to start teaching Romeo and Juliet and Macbeth. In the series, Shakespeare on Toast author Ben Crystal guides students step-by-step through a handful of key scenes in the two plays to support the development of core analytical skills.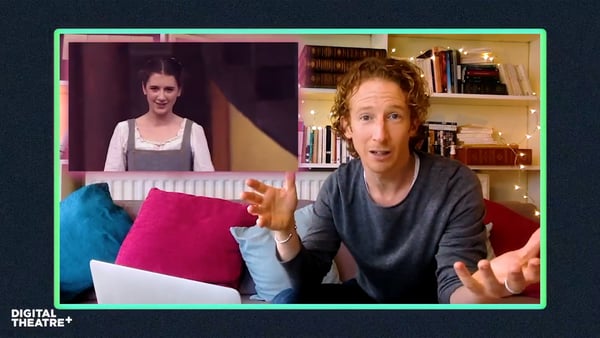 At Home with Shakespeare
In a similar vein, the ready-made compare and contrast videos will support the development of your students' critical thinking, as different interpretations of key scenes from productions including The Tempest, Much Ado About Nothing and Romeo and Juliet are presented side by side. Finally, if you're looking to introduce a text to your class, the new Unlocked series offers bite-sized e-learning videos covering key topics such as plot, character, themes and language to support your students discovering a play for the very first time.
Practical workshops and activities
If you're only just getting back into the classroom – or introducing younger students to a practical-based class for the first time – you'll likely be looking for fun, ready-to-go icebreakers and warm-up activities to get your students on their feet and settling in.
For those working in a Drama classroom, you can't do much better than Frantic Assembly – and you can access a number of resources from the award-winning company on the DT+ platform. Specializing in physical theatre, the Frantic Assembly resources are a fantastic way to spark imagination and get students thinking creatively in the classroom.
"What I wanted was something current and modern – particularly the Frantic Assembly. I believe that a lot of what Frantic does is really appealing to young people," says Lucy Cammack. "That was one of the first reasons why I wanted to look at [Digital Theatre+], because I thought: how am I going to grab them? How am I going to get them on board? How am I going to get them to think creatively like this?"
A Frantic Assembly Warm Up is a great way to kick things off. Led by the associate director of Things I Know To Be True, the warm up guides students through six physical exercises to help you develop teamwork, confidence and focus in your classroom.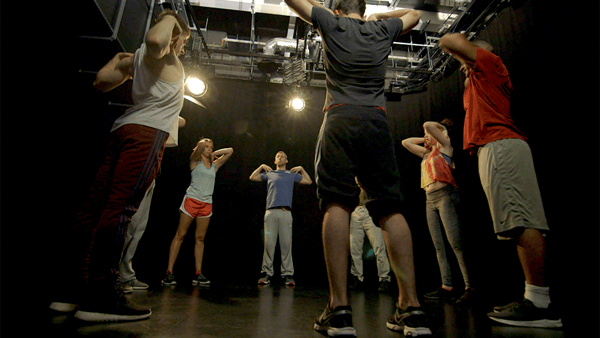 A Frantic Assembly Warm Up
Or head back to all things Shakespeare with the Shakespeare in Your Space series, an accessible collection of drama-based exercises to help introduce the story, language and characters of Romeo and Juliet and Macbeth. Students can follow along with the video resource, or try working from the accompanying written guides.
Lastly, the new Discover, Explore, Assess packs will equip you with ready-made practical activities, resources, worksheets and assessment strategies to support learners of all levels and abilities and get started building key theatrical skills. The middle school packs cover texts including Billy the Kid, The Railway Children and The Woodsman.
Written guides
Finally, no classroom would be complete without a few written resources – from worksheets to study guides, they're a great tool to support the audiovisual materials you're using in class, or to share with students to help consolidate their knowledge.
First up, have you ever considered using graphic novels to engage your visual learners? This is a fantastic way of getting students – and comic book fans in particular – on board with key texts, presenting them in a way that's relatable and accessible while also widening their ideas about what plays and literature can look like. On Digital Theatre+ you'll find an extensive collection of Manga Shakespeare comics covering all the key texts, plus graphic novels of Pride and Prejudice, Jekyll and Hyde, and more. You could even encourage students to try creating their own comic strips of key scenes from the text you're studying!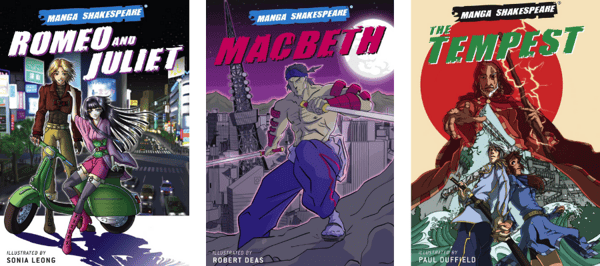 Manga Shakespeare
You can also access a number of comprehensive study guides covering key texts on DT+ to provide extra support to younger students, consolidate in-class learning and support revision. Covering everything from plot and character to themes, language and context, the guides are a great resource to guide and support different learning levels.
From high quality productions that bring the texts you're teaching to life to accessible video resources and ready-to-use practical activities to implement in your classroom, we hope you'll find something here to support and engage your younger learners. To find out more about Digital Theatre+ and access these resources, get in touch with a member of our team today.
Related blogs
Teaching Shakespeare: 5 practical activities to engage your students
Shakespeare. Just the name alone can feel daunting. Once you say the name, your students will...
Read more
Get the latest teaching tips straight to your inbox
Explore free lesson ideas and inspiration, education news, teaching trends and much more by signing up to regular blog updates!