7 October 2022
Black History Month: Top 10 Teaching Resources
Originally created in the United States in February 1926, and celebrated each October in the United Kingdom, Black History Month is an exciting time to promote and celebrate Black heritage and culture with your students, whilst also raising awareness and fostering an understanding of Black history in your school.
As you celebrate Black History Month with your students this year, don't forget that you can access a range of inspiring resources on Digital Theatre+ to support your teaching! From award-winning productions featuring international theatre companies to interviews with Black performers and practitioners, discover a diverse range of voices and perspectives to help your students explore the history, culture and achievements of Black artists.
---

PRODUCTIONS

The Donmar Shakespeare Trilogy
Put an alternate spin on your teaching of Shakespeare this month with The Donmar Shakespeare Trilogy, made up of three acclaimed productions of Julius Caesar, Henry IV, and The Tempest!
Set in the world of a women's prison, these pieces feature an all-female, representative cast, ensuring that students can see themselves reflected in these retellings of Shakespeare.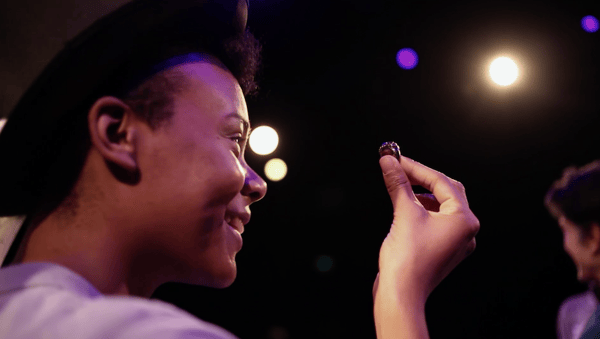 The Tempest | Donmar Warehouse © Helen Maybanks
You can also supplement your lessons with accompanying behind-the-scenes interviews with the productions' cast and creative teams, plus ready-to-go educational guides to support your students in understanding the theatre-making process.
American playwright Dominique Morisseau's Pipeline is another fantastic choice for Black History Month. With themes of race, class, family and community, this provocative piece reveals the challenges faced by Black youths in the American education system as a public school teacher fights for her son's future.
Captured live at the Lincoln Center's Mitzi E. Newhouse Theater and interspersed with real-world clips, this acclaimed production shines a light on the school-to-prison pipeline.
While teaching this production, you can also access an accompanying activity pack filled with practical exercises, resources and assessment strategies to support your lessons and add context to your students' learning.
If you're teaching students about the Windrush generation this Black History Month, Archie Maddocks' Olivier-nominated play A Place for We is a perfect resource. Set in a building in Brixton, this timely play takes place over three generations, reflecting on how London and its people have changed since the Windrush scandal.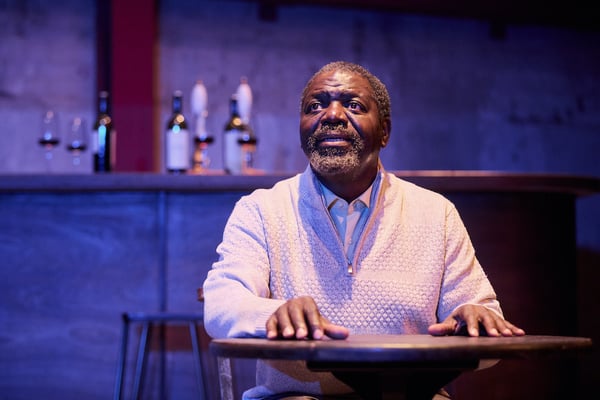 A Place for We | Talawa Theatre Company © Mark Douet
Produced by Park Theatre and Talawa Theatre Company, and directed by Talawa's Artistic Director Michael Buffong, this production was also awarded an Offie for Best Performance Ensemble in 2022.
---

INTERVIEWS
Talawa Theatre Company: An Interview with Michael Buffong
Support your teaching of A Place for We with this engaging interview from Talawa Theatre Company's Artistic Director Michael Buffong!
Founded in 1986, Talawa Theatre Company has grown to become a leading platform for Black British voices. In this exclusive interview, Buffong explores the company's mission to enrich the British cultural landscape and explains how Talawa's objectives today compare with those it held when established three decades ago.
TheatreMakers: Myah Jeffers on Dramaturgy
Introduce your students to professional theatre artists with the TheatreMakers series, which aims to inspire the next generation of practitioners by offering a unique perspective on achieving success regardless of background, gender, race or age.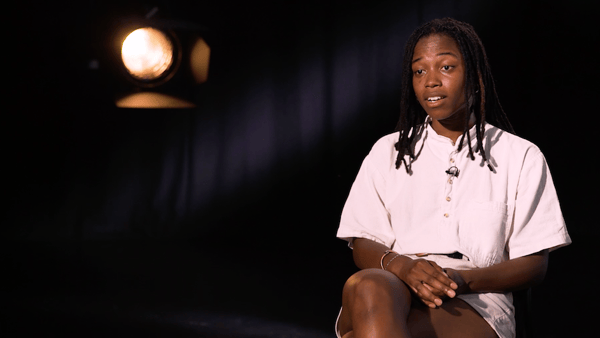 TheatreMakers: Myah Jeffers on Dramaturgy
In this episode, dramaturg Myah Jeffers explores her role as a dramaturg, highlighting the importance of creating work from an honest and authentic point of view. Exploring her inspirations and dreams, overcoming barriers, and getting support, she explains how her aim of inspiring young Black women who want to get into theatre motivates her to succeed.
Musical Matters: Black Artists on Inclusivity
Engage your musical theatre students and help them to make cultural connections with this groundbreaking interview series, which explores inclusivity and representation in musical theatre and features leading Broadway artists from historically marginalised communities.
In the Black Artists on Inclusivity episode, Tony Award-winning writer and director George C. Wolfe (Caroline, or Change, Shuffle Along) and actress Nikki Renée Daniels (Hamilton, The Gershwin's Porgy and Bess) discuss challenging stereotypes, playing Black characters, and developing an inclusive curriculum – as well as offering invaluable advice to young artists.
To support your teaching of this episode, you can also access accompanying activities to facilitate discussion and strengthen learning.
---

SHORT PRODUCTIONS (less than 15 minutes)
Whether you're teaching monologues in Drama, Greek mythology in English, or simply have 15 minutes spare at the end of class, 15 Heroines is a fantastic go-to resource.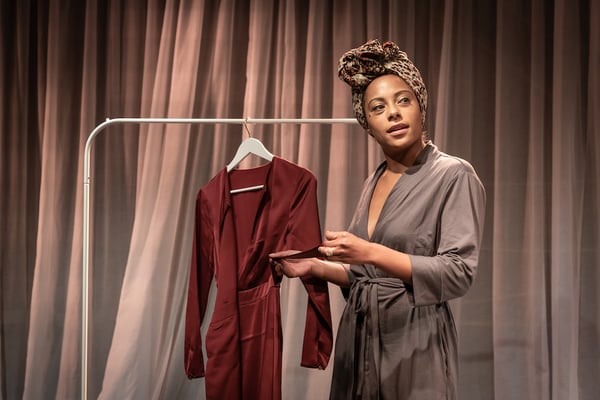 15 Heroines | Jermyn Street Theatre © Marc Brenner
Captured in 2020 at the Jermyn Street Theatre in London, this is an exciting collection of 15-minute monologues which retell the stories of Ovid's heroines while tackling themes of race, racism and otherness. By taking modern, feminist approaches to these characters, these powerful and thought-provoking pieces are perfect for framing important discussions around race in the classroom, as well as engaging students with Greek Theatre and modern interpretations of classic texts.
You'll also be able to access the original play text as a reference point, so your students can study language, themes and context, or even rehearse the monologues for performance.
Developed and produced by Britain's leading Black-led national touring company Eclipse Theatre, 10by10 is a series of ten short films written by ten writers across ten different cities. Exploring themes of homelessness, bullying, mistaken identity and parenthood, each film presents a vivid new portrait of life in Britain today.
Plus, extend your students' learning with an exclusive interview with Eclipse Theatre's Artistic Director Dawn Walton!
Inspired by Shakespeare's Othello, this original piece from the British Council sees multimedia artist Phoebe Boswell question William Shakespeare about the racial tensions in his tragic play and explore how these anxieties resonate today.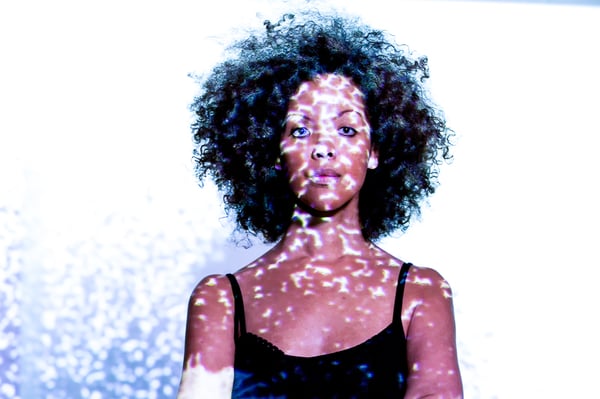 Dear Mister Shakespeare © British Council
This is a great resource to prompt discussions on the topic of race in your classroom, (especially if you're studying Othello!) as one teacher found when using this resource:
"It is written and performed by a Black diasporic writer who presents the issues of race with a lot of complexity and consideration. This led to really rigorous discussions trying to answer the questions we kept posing: "Is Othello racist?" "Does it inculcate or perpetuate racism?" "What do we do with our answers?"
It was one of their favorite days and one of their most productive and culturally/socially relevant. It challenged students to think critically; they were able to fall on different sides of the issue while supporting their arguments, change their minds a hundred times, and respect each other through the process."
– Department Chair for English, Eugene Ashley High, North Carolina
---

E-LEARNING SERIES
If you're teaching poetry, why not use this month to focus on works from Black poets?
With the Poetry in Action series, you can introduce your students to some of the greatest African American poets – including Phillis Wheatley, Langston Hughes, Rita Dove, and more – while strengthening their understanding of poetry and building key analytical skills.
Top poems to check out
---

Our approach to diversity, equity and inclusion
At Digital Theatre+, we're committed to continuing to improve diversity, equity and inclusion and representation within our content. This includes casting actors of a full range of genders, ethnicities and (dis)abilities within our content, keeping considerations of DEI as a key priority in content acquisition decisions, and handling difficult topics sensitively while providing support for teachers to do the same in their classrooms. If you have suggestions for how we can do more, please get in touch with publishing@digitaltheatre.com.
Related blogs
Javaad Alipoor on Rich Kids and creating digital theatre
Javaad Alipoor's innovative theatre work sits at the intersection between politics and technology...
Read more
Get the latest teaching tips straight to your inbox
Explore free lesson ideas and inspiration, education news, teaching trends and much more by signing up to regular blog updates!